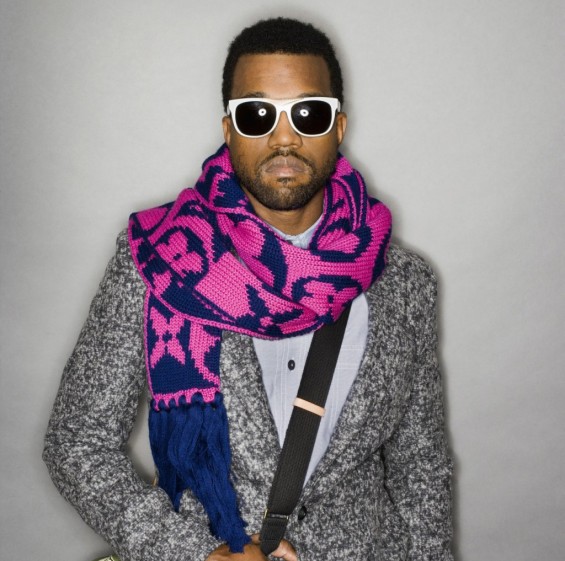 Kanye West, known for his audacious style has been a permanent front row fixture at many prominent fashion shows over the past few years. So, it comes as no surprise that the risqué rapper has dipped his toes into his own pool of fashion and is debuting his first ever womenswear line at Paris Fashion Week this fall. Kanye is collaborating on his label with British designer Louise Goldin.
Australian Harper's Bazaar broke the news earlier this week. Kanye's highly anticipated S/S 2012 runway show will premiere on Saturday, October 1, at 9:30 p.m., after the Jean Paul Gaultier show. Vogue UK confirmed that West hired London-based designer Katie Eary as his creative lead. Specific details of his line, such as the name and design direction, are still under speculation. A lot of secrecy and rumors have been surrounding Kanye's fashion incentives, but this guy has kept his stuff under wraps!
This is not Kanye's first foray with fashion. He previously collaborated with Louis Vuitton and Nike to create his very own sneakers, and a Pastelle clothing line in 2008 that is now obsolete. Though nothing is currently known about his choice in women's trends, if Kanye's personal style (think bright, sharp, and eye catching) is any indication of what his new line will look like we are sure that this collection will be a big hit! Especially if he brings the same amount of energy, enthusiasm, and motivation to this venture as his did in the music industry.
Stay tuned to Paris Girl Couture for any news and runway reports on Kanye West and other designers during Paris Fashion Week!
Written By: Kimberly Dressinger