The classical music begins and the audience hears the slow tap-tap of stilettos amplified on the beautiful hard wood floor of the Hotel Intercontinental. As the soft lights illuminate the stage, a model walks out in a translucent white dress with soft swirls embellished with a sinewy element resembling a bird motif, whose tail decorates the bare thigh.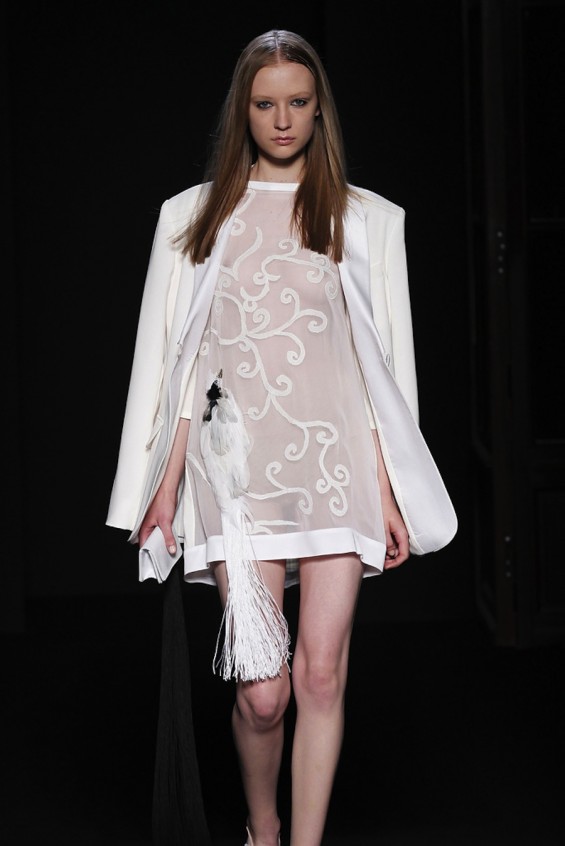 The agility and dexterity of our feathered friends is Ingrid Vlasov's inspiration for her S/S 2012 ready-to-wear collection. As birds have the freedom and the ability to elegantly flutter through the sky, so too do the women who embody this collection. With very little confinement, these pieces are free flowing, breezy, elegant, and able to move with the movements of the body. No constraints will confine this woman to a reality she does not wish to be a part of.
Soft tones such as white, blacks, and nudes are contrasted with hints of color like blue and yellow. Feathers, strings, sequins, and lace enhance a dainty piece; glamorous on it's own but never outshining its wearer. The slim and slender silhouette creates the ultimate simplistic luxury, providing the wearer the prerogative to 'fly high'.
Ingrid Vlasov accessorized her contemporary collection with bold sunglasses studded with crystals and a broad, dominating frame.
Our favorite piece, featured below, is a sheath floral laced mini dress with bright blue and black strings elegantly cascading from the bust.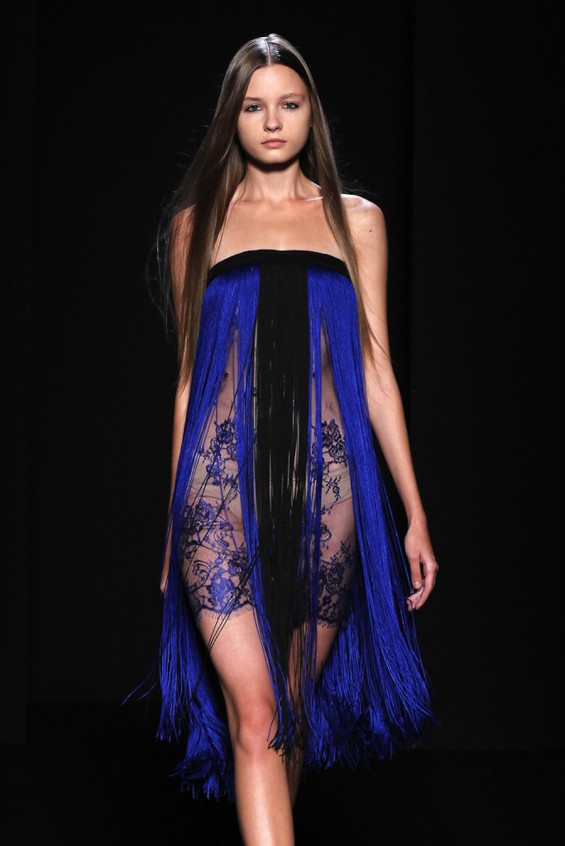 Written by: Kimberly Dreisinger
Check out the entire collection below…
Images courtesy of Vogue.fr