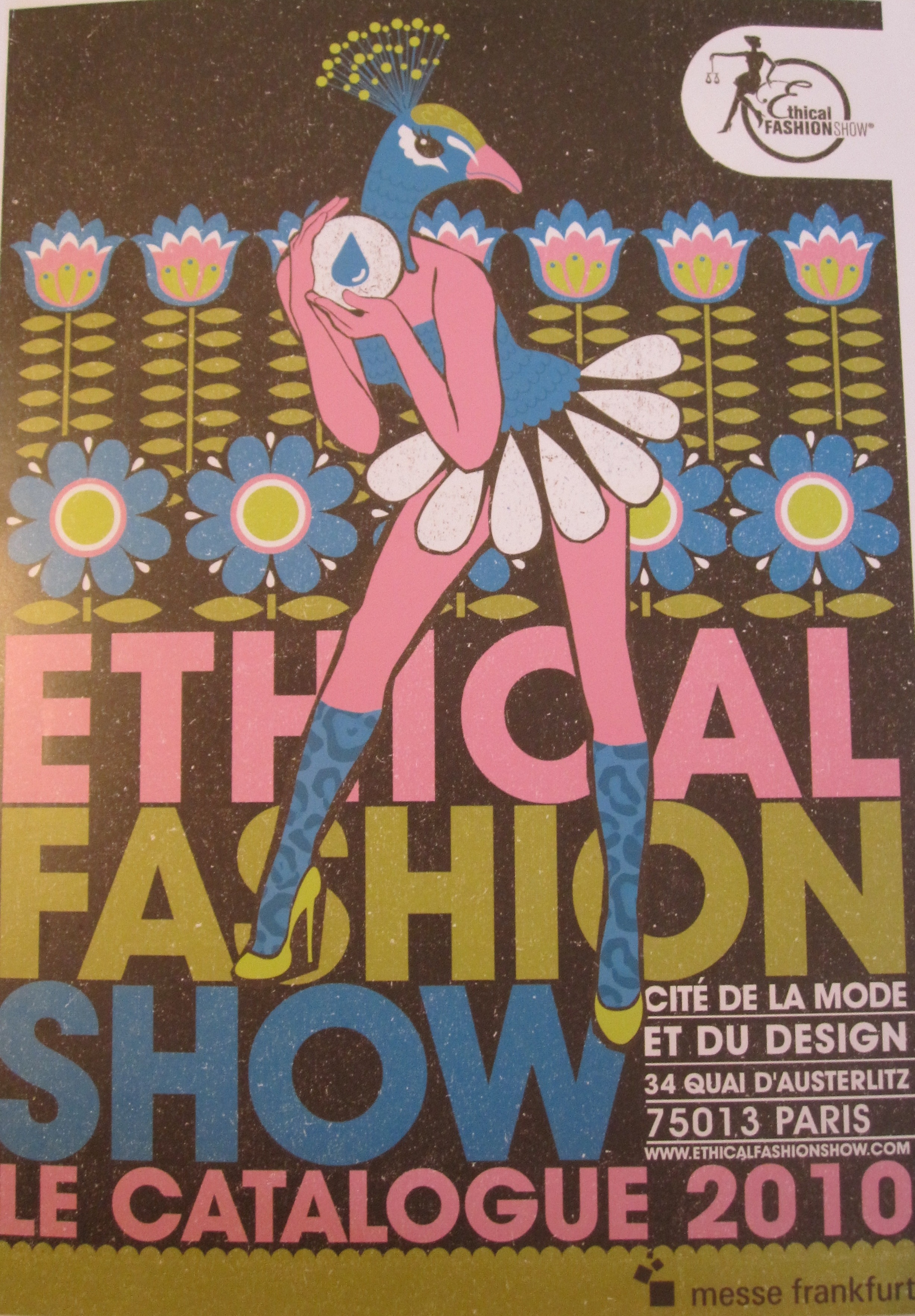 Sustainability, biodiversity, humanity, fair trading practices, social responsibility and eco-friendly—just a few of the important issues being addressed by the world of Ethical Fashion. Although still a niche market, Ethical Fashion continues to grow and create awareness, while making its stamp in the fashion world.
I had the unique opportunity to attend the Ethical Fashion show on Tuesday, September 29, at the La cité de la mode et du design. The event showcased over 100 designers from around the globe.
The show illuminated the fact that ethical business practices and high quality fashion can coexist. I was truly awe-inspired by not just the stylish/chic garments, but by the incredible story behind each piece and the innovative and eco-conscious ways used to create the garments.
I had the pleasure to speak with several of the designers. It is truly amazing the innovative and creative things they are doing to make fashionable yet eco-friendly clothing. I was amazed by their advocacy and goals to help the environment, create fair working conditions, bring development to poorer communities and empower women all whilst creating beautiful designs.
Nature was quite an inspiration. The avant-garde and ingenious ways used to create a natural yet beautiful garment were truly cutting-edge. Listed below are some examples of the creative, humanizing and enlightening ways designers are making garments:
Clothes made from Alpaca and vegetal textiles
Purses made from seatbelts and tires
Clothes made from pineapple and banana fibers
Jeans made from nettle
Tagua, a fruit from Ecuador, used to make jewelry (the look resembles ivory)
Coco leaves and blue corn used to dye garments
Cochenille an insect used to extract color from
Dresses made from recycled parachutes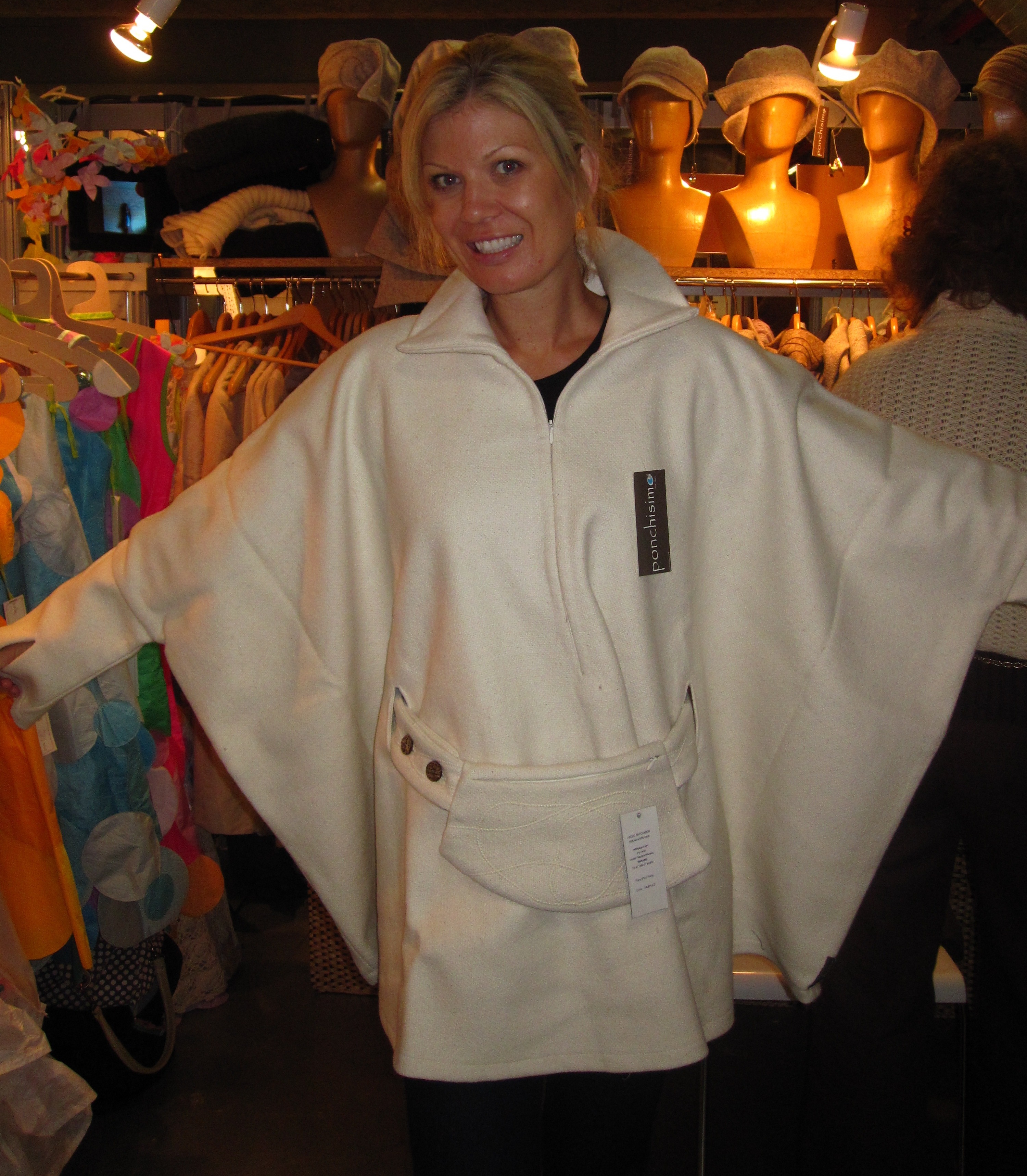 I spoke with Ute Auwarter the designer of UA Natural Designs.  Her clothes were stylish, trendy and chic yet made with all natural fibers. As you can see I am modeling one of her pieces in the following picture. Check out her Web site.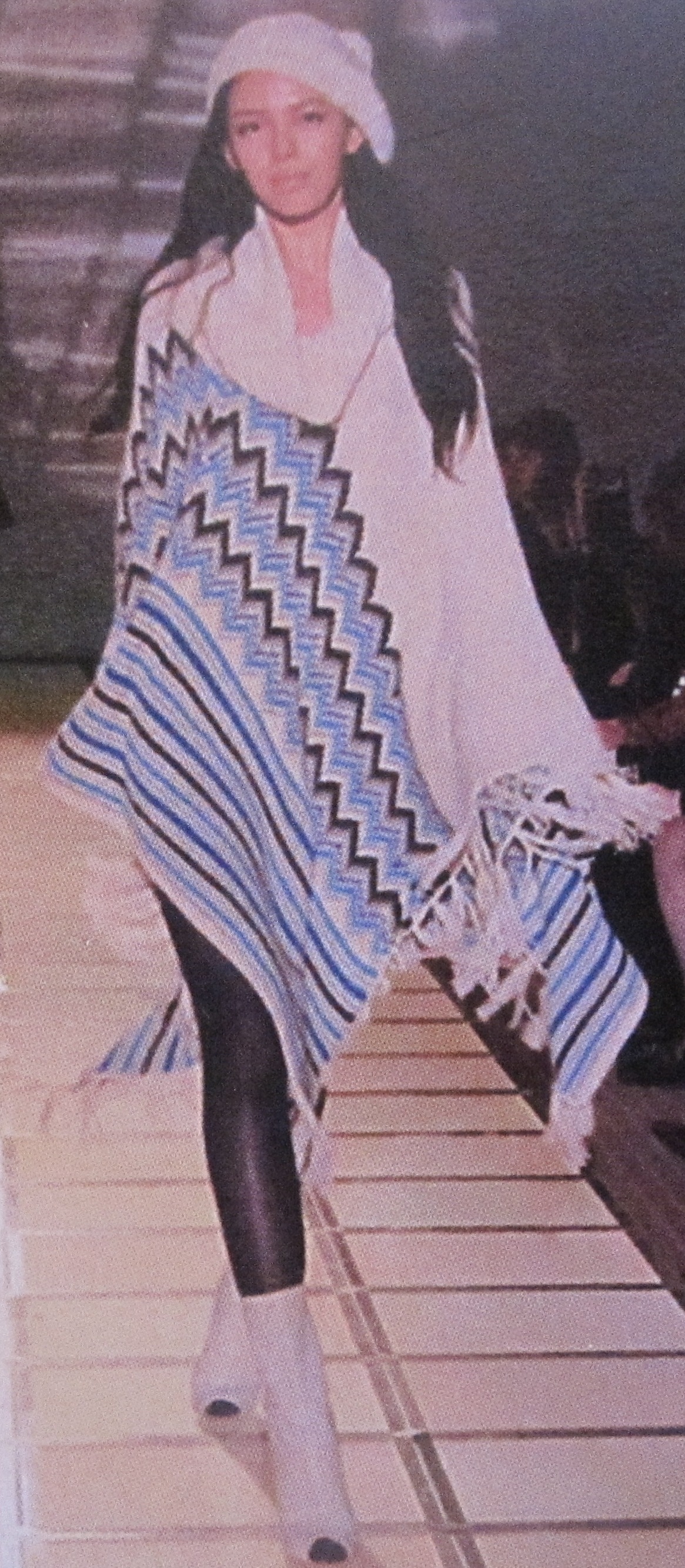 Next, I spoke with Sarah Ratty from CIEL. She has created a modern collection that is both environmentally and ethically produced using 100% Azo free dyes and re-cycled fabrics. Her fabrics were gorgeous and her clothes were hip, stylish and fashionable. She designed a piece for the US-based store Anthropologie, which I think is a fantastic way to get the word out to the mass-market consumer. Check out her Web Site.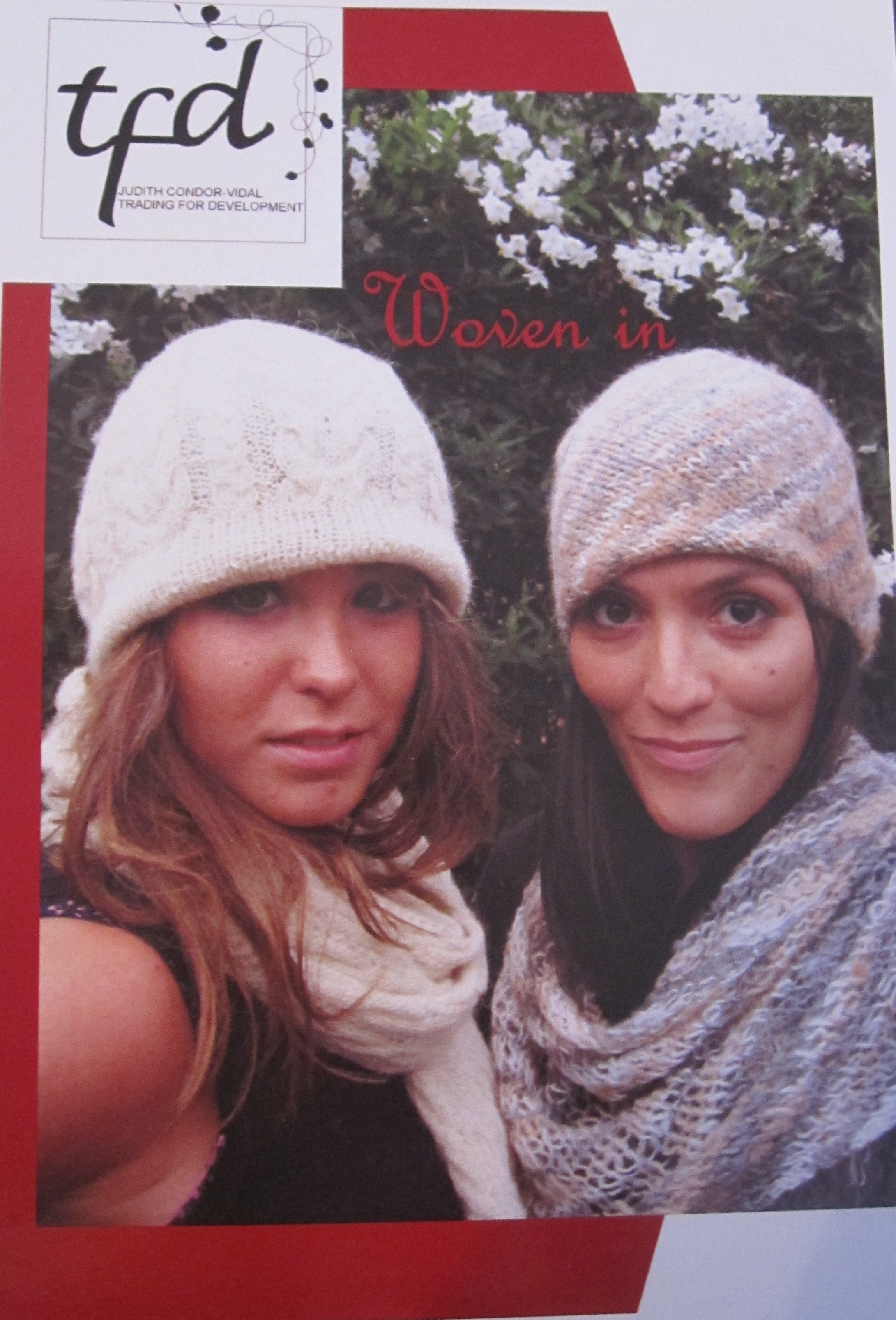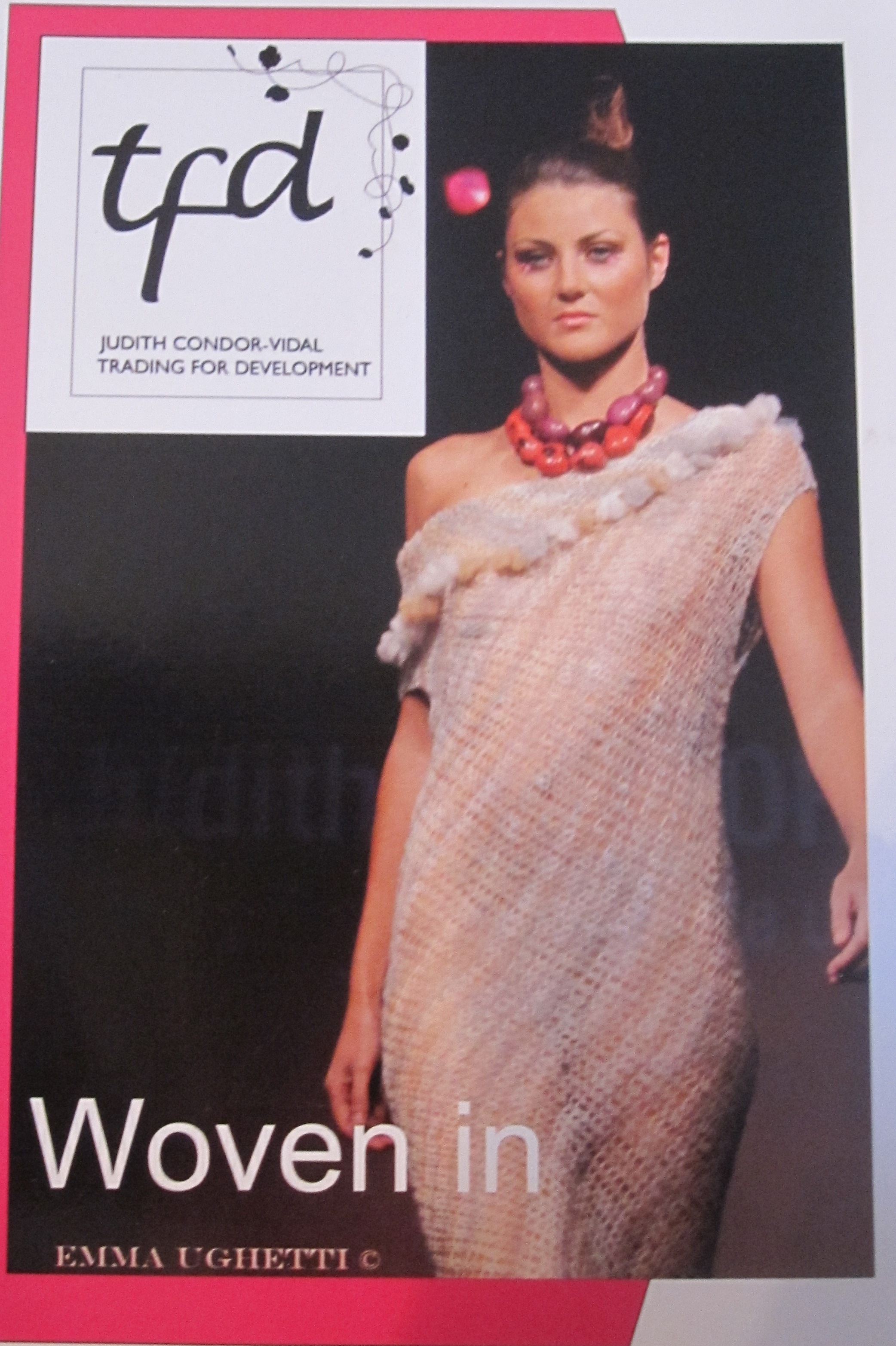 Finally, I spoke with Judith Condor-Vidal from TFD (Trading for Development). Judith was a wealth of knowledge. Judith also worked with a larger corporation to create awareness about Ethical Fashion. She worked with Top Shop and created 14 pieces for the large retailer to create awareness about Ethical Fashion.
The Ethical Fashion show illustrated the fact that one can still be fashionable while being socially responsible and making eco-conscious decisions. We as consumers can make a difference and still be stylish, chic and trendy while doing so.