'In Constantinople's Wake'—drawing inspiration from the Eastern Roman Empire and modern day Istanbul, Elie Saab's fall 2012 haute couture collection was filled with 'imperial splendor.' Regal Ottoman empresses emerged from their court, the Sublime Porte onto the runway in opulent, be-jeweled gowns. Beauty Karlie Kloss led the noble party in a shimmering black caftan silhouette embroidered with decadent black tulle.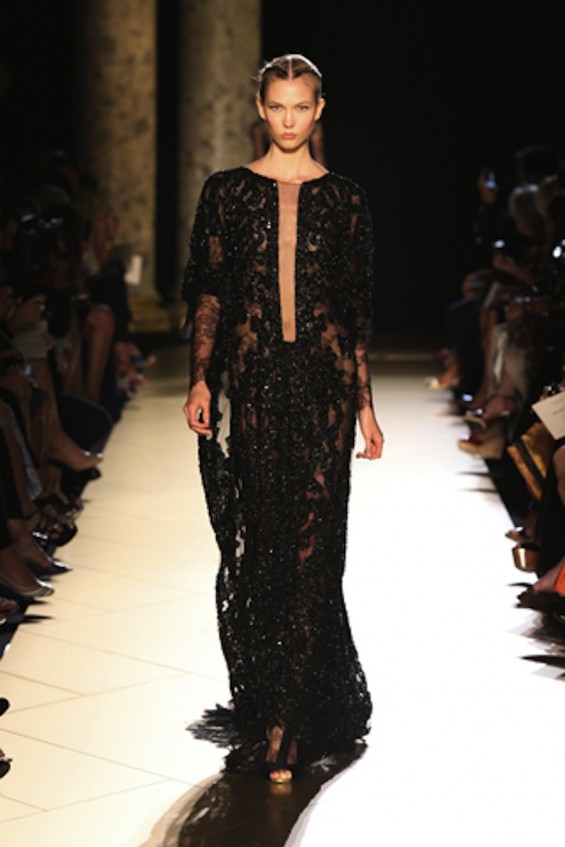 A vision of a magnificent queen, Saab celebrated royalty and opulence with resplendent beading, Chantilly lace, glimmering silk jacquards, royal trains and luxurious embroidery. Raw lace edges on sleeves and skirts were a special surprise, bringing a modern twist to signature silhouettes. The fall palette drew from many precious jewels. The tones initially dazzled like a starry night in black that soon cooled to softer shades such as champagne, soft pink, sky blue and antique gold.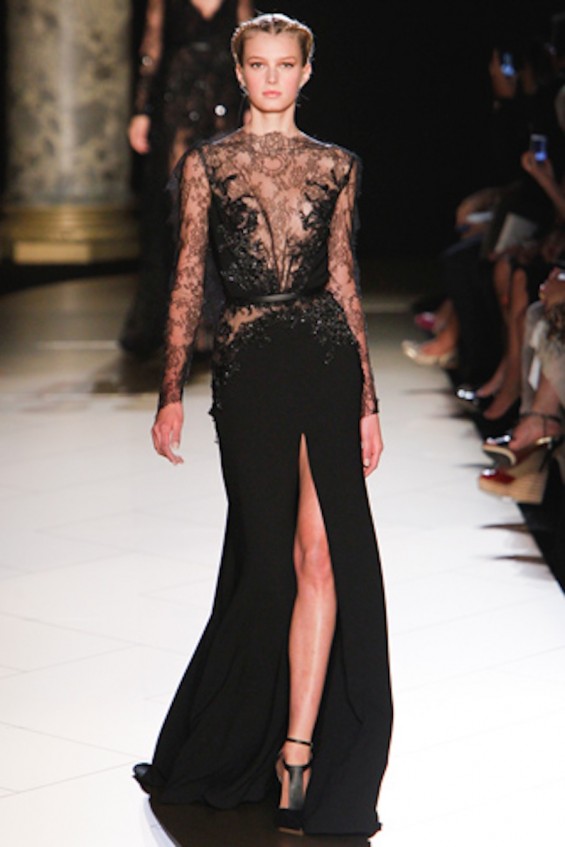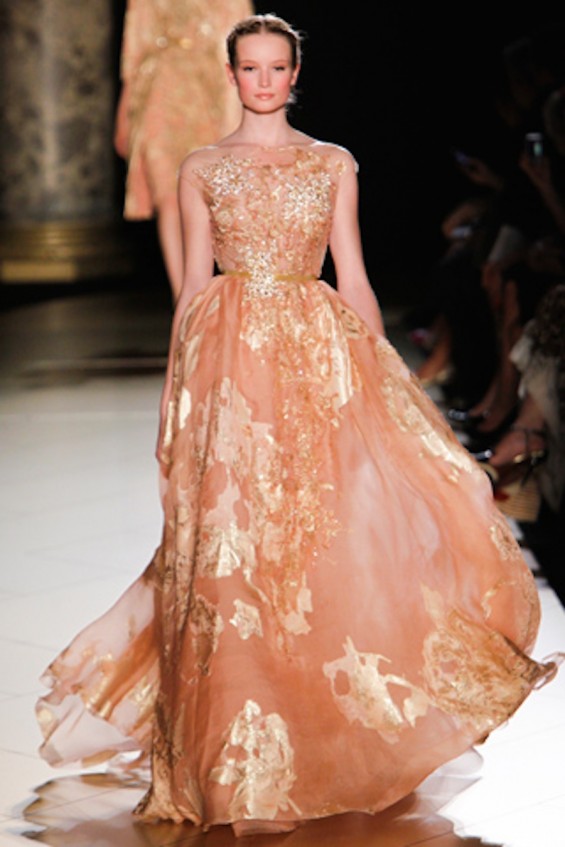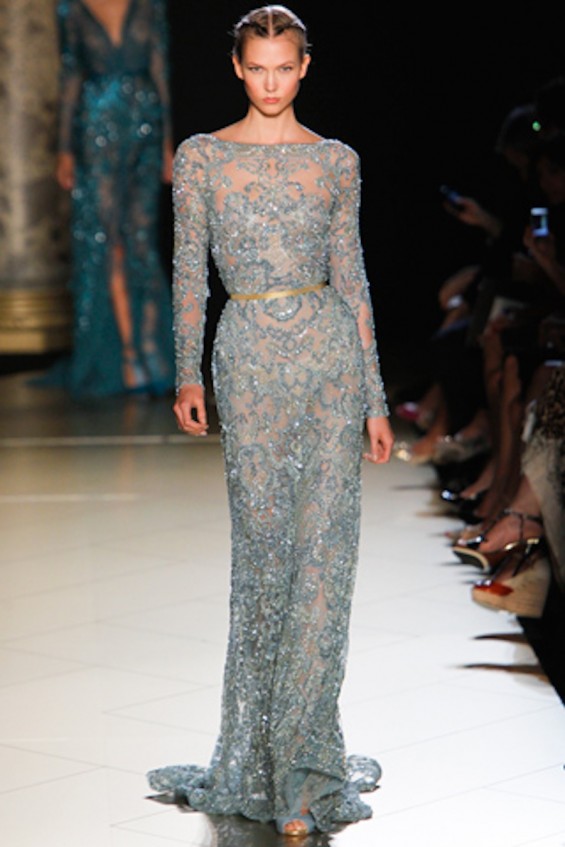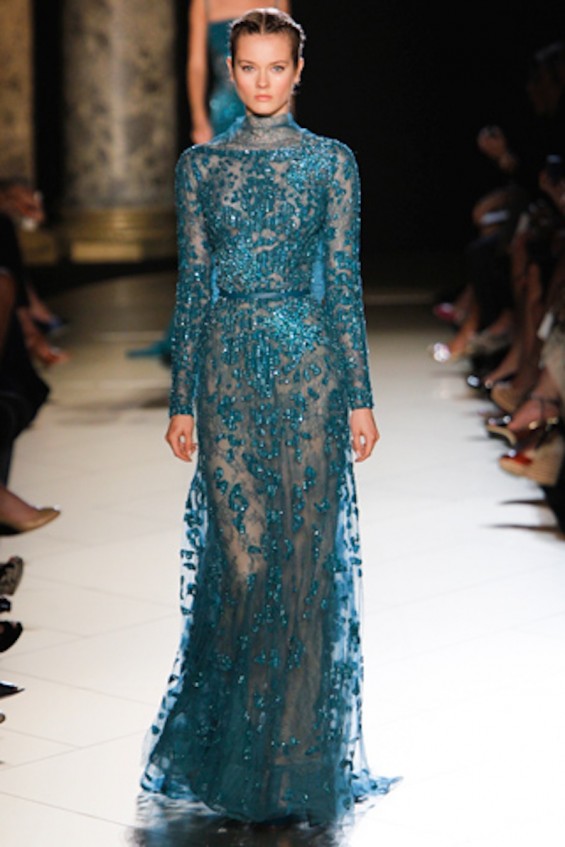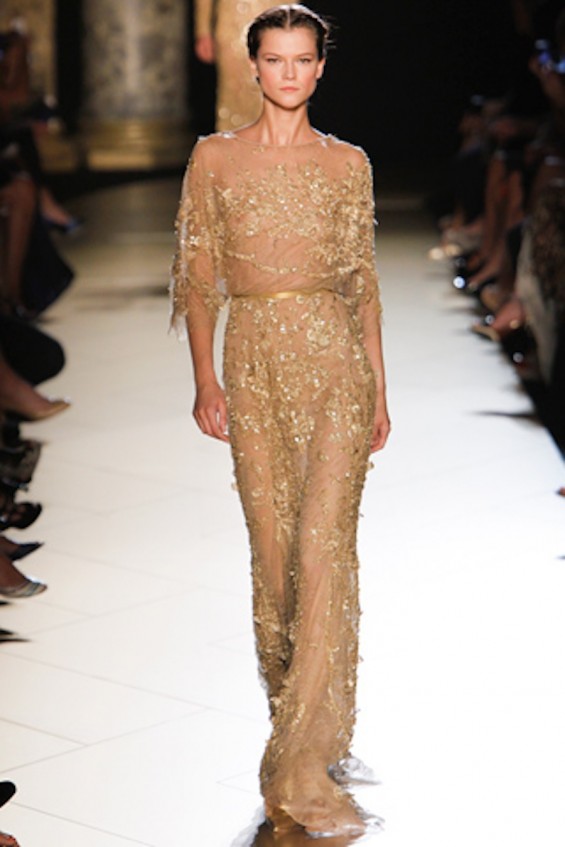 The finale—a gown fit for a queen—dripping in shimmering embossed gold organza, a beautiful bride appeared sparkling like a jewel in her crown. Any Hollywood starlet will be a regal site on the red carpet in one of these majestic masterpieces.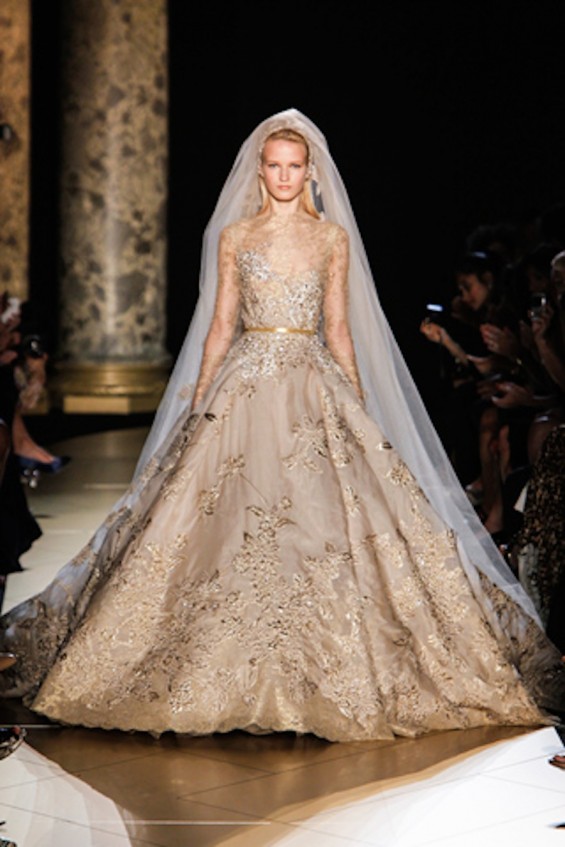 Written by: Stacie Fleming
View the entire collection below…
Images courtesy of Style.com