Dévastée's monochrome collection set against "I love pink tights" song lyrics, delivered good measures of playfulness and wit to ready to wear wardrobes for Fall/Winter 2014. Layering prints over prints and exploring a macabre garden theme, the Senlis-based design couple François Alary and Ophelie Klere gave their brand-defining "smiley face" print an update.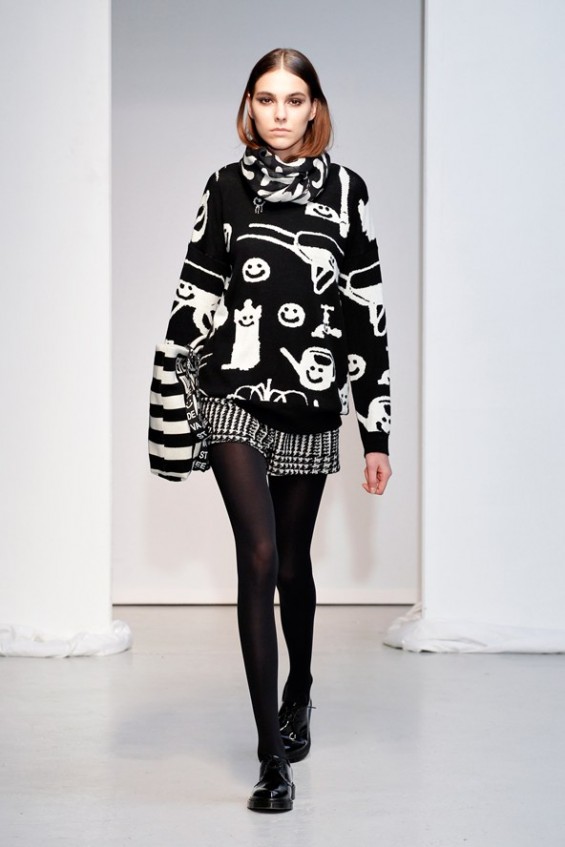 Quirky wheelbarrows and plants sat á côté de grinning gravestones across a range of knits and wovens. And then it was about the clash, as polka dots, checks and graphic stripes were explored through a journey of  "black on white" vs "white on black".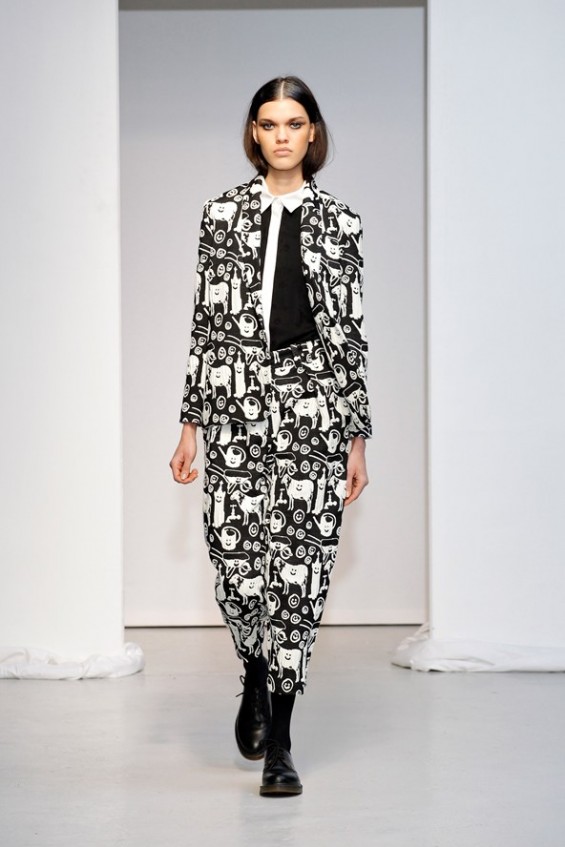 Styling was kept simple, with long model locks tucked into shirts and coats. Flat black patent shoes kept the collection young. An exciting collaboration with Atelier Causse added quirky patterned gloves to the looks this season. Black leather with a white leaf motif were a stronger addition than the longer white and black pairs that rounded out the presentation in the bright space at Espace Commines.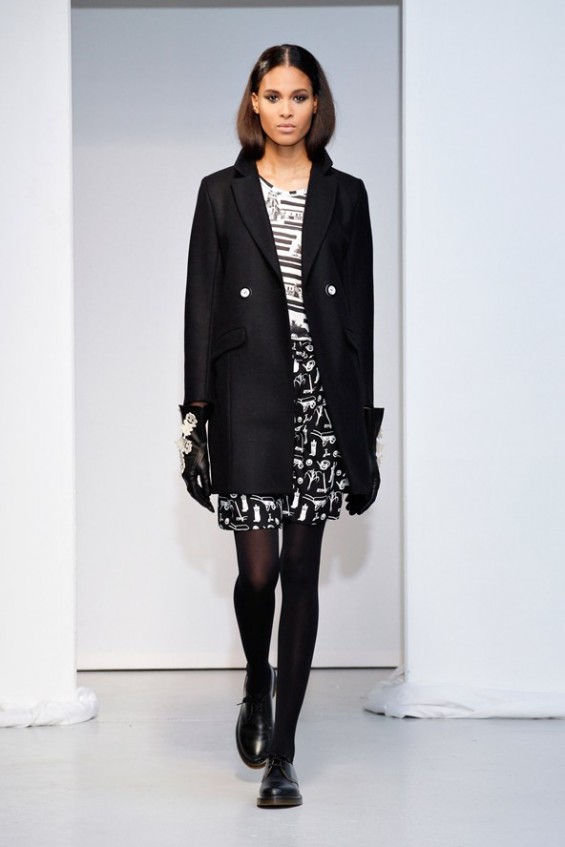 Written by: Symonne Torpy
View the entire collection below…