London's majestic Hyde Park, over 1,500 guests and a massive translucent tent—Burberry Prorsum's S/S 2012 show took London Fashion Week by storm on Monday, September 19.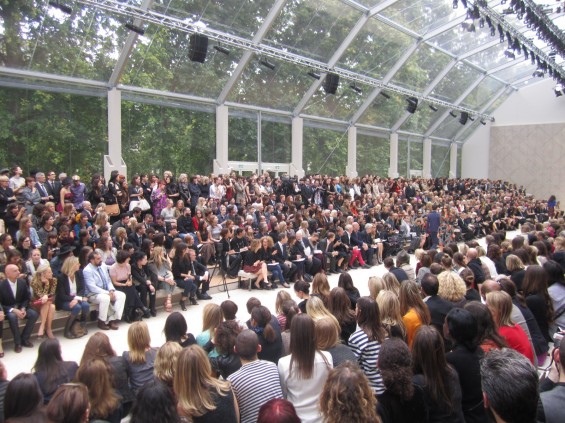 It was a star-studded event with a brilliant front row line-up! Anna Wintour sat front row opposite Ellie Goulding, Kanye West, Sienna Miller, Gemma Arterton, Rosie Huntington-Whiteley, Mario Testino, Andy Murray and Kim Sears. Celebrity stylist Rachel Zoe graced the front row sitting next to Go So Young, Laura Bailey, Paul Weller, Poppy Delevingne and Lily Donaldson.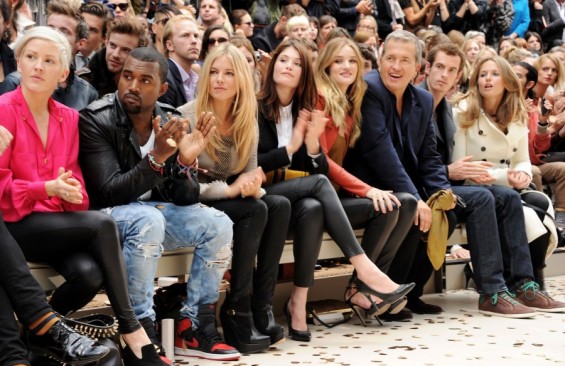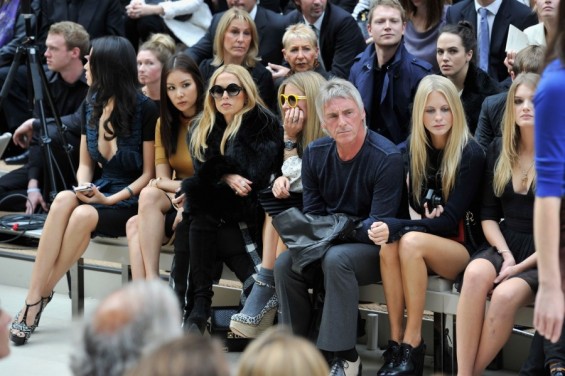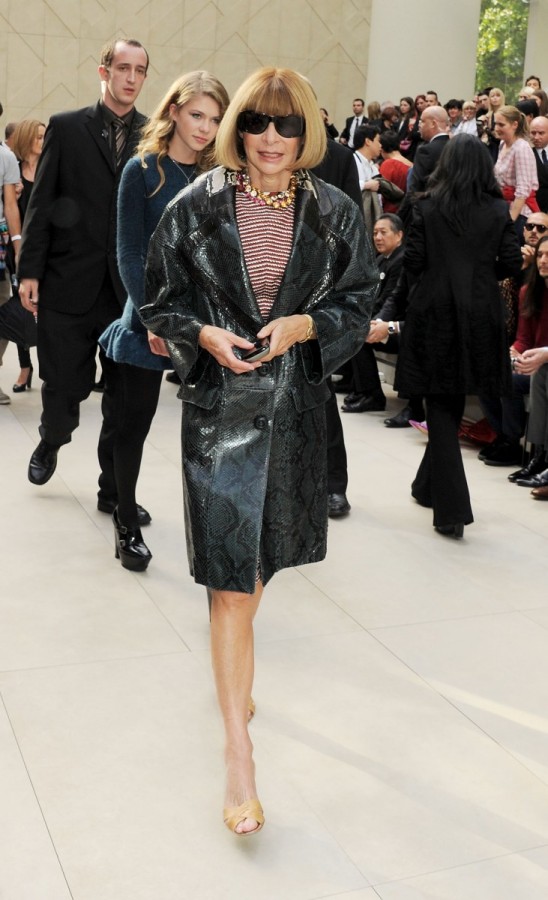 This season, Christopher Bailey, the genius behind the line, celebrated the art of craftsmanship. Paying homage to all things natural, Bailey showcased an indigenous collection influenced by tribal and native elements. He explored chic new silhouettes working with handcrafted pieces, innovative fabrics and meticulous detailing such as crocheting, weaving and beadwork.
Cara Delevingne burst onto the runway to the sultry song "I Put a Spell on You," by Jeff Beck featuring Joss Stone in a stunning dark plum trench and signature pompom cap. The energy in the massive tent was infectious. One by one the models paraded down the runway, the luster of natural light from the luminous tent captured the sheer elegance and mastery of each piece. Click here to watch the entire show.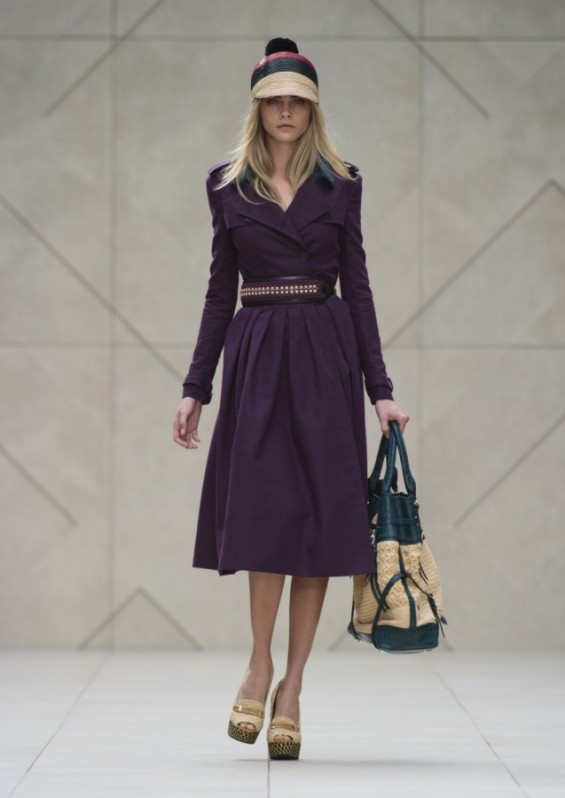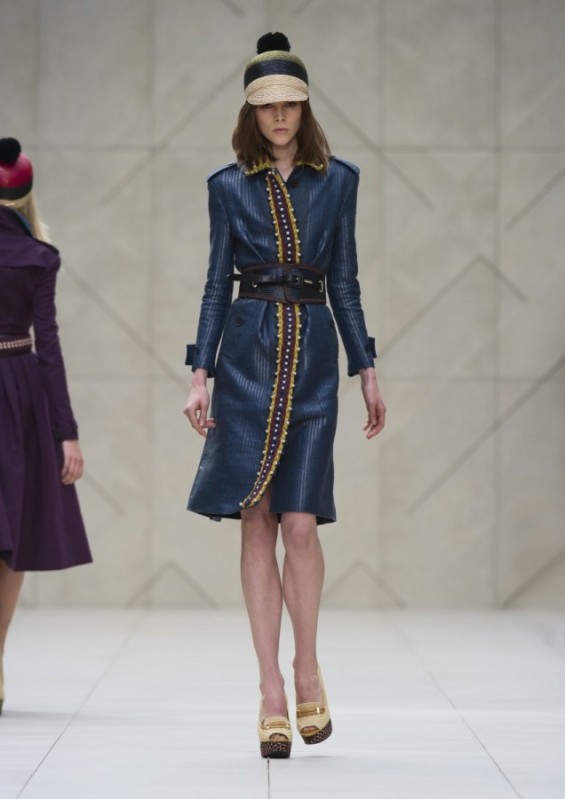 The spring palette drew from the earth. The tones were smoldering in igneous oranges, yellows and golds that cooled to beige, nude and pale wheat shades. Rich shades of plum, cranberry, sapphire blue, indigo green, turmeric yellow, hawthorne red and dark peacock created a multicultural, tribal component resembling an array of beautiful spices.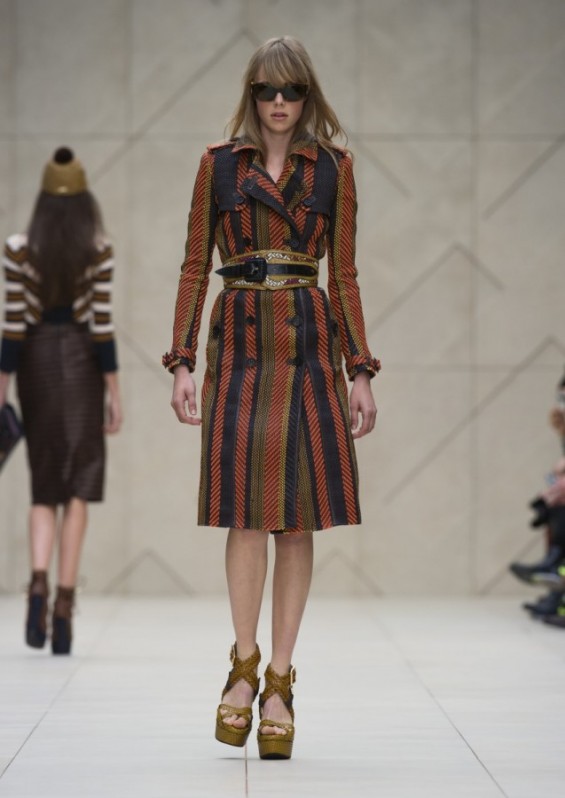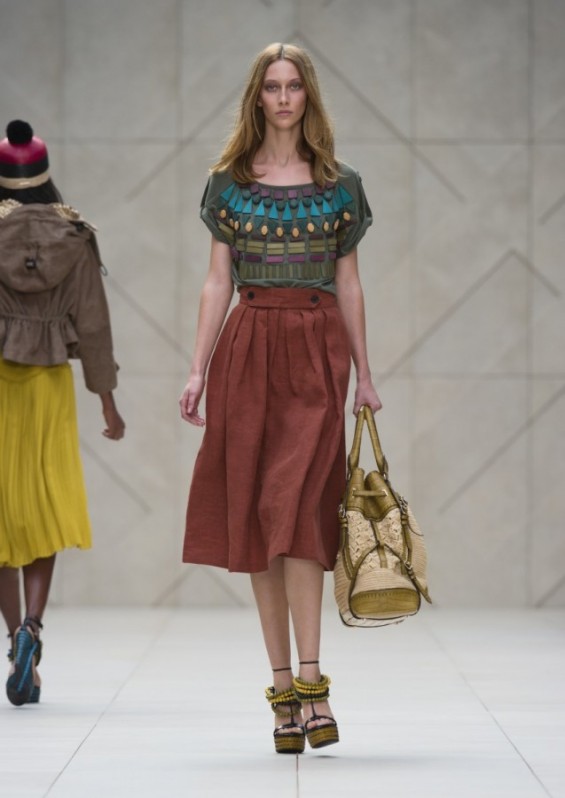 Outerwear played a leading role in the collection. Bailey explored diverse textures and dramatic lengths from sculptural oversized parkas to textured trenches. Abstract prints, bold graphics and unique fabrics such as a raffia-and-cotton weave refreshed the signature look we all know and love. One of my favorites was the eye-popping turquoise leather trench that Jourdan strutted down the runway in.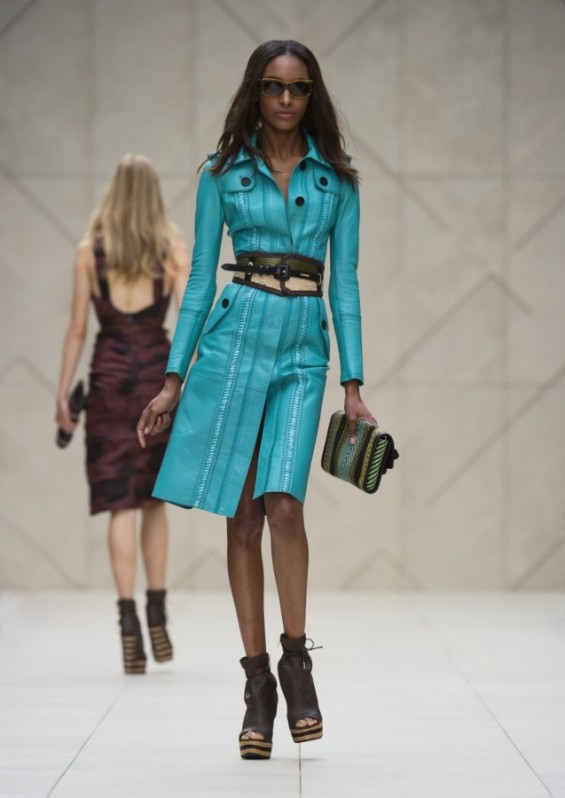 Handcrafted beaded work, wooden toggles, raffia collars and braided leather detailing added dimension and a sense of ease to each intricate day look. From high-waisted pencil skirts under cropped, hooded raffia trimmed Parkas to crochet stitched sweaters and ruched cotton dresses, each look exuded a multi-cultural sophistication.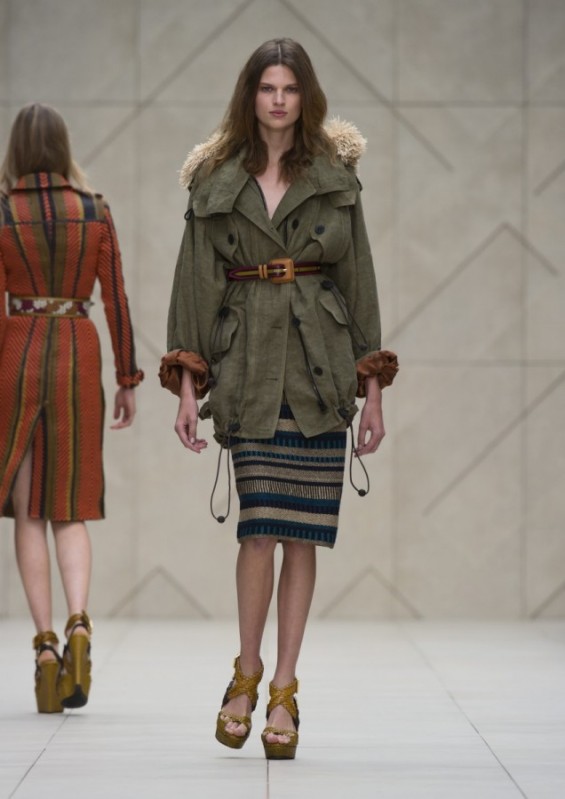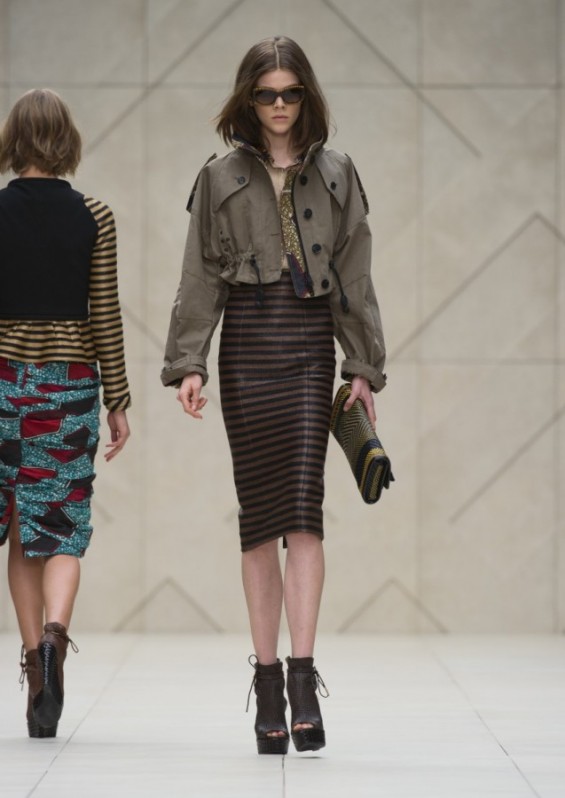 Burberry continues to pioneer and lead the way in the digital arena. This season was no exception; they reached new horizons orchestrating the first ever 'Tweetwalk' show. Every look was shared with fans and followers before hitting the runway. Bailey said, "Twitter is instantaneous and I love the idea that streaming a show can be in many different forms. This collection is all about the most detailed hand-crafted pieces and fabric innovation, creating a beautiful physical experience that is communicated digitally in dynamic and diverse ways and I love balancing those two worlds.''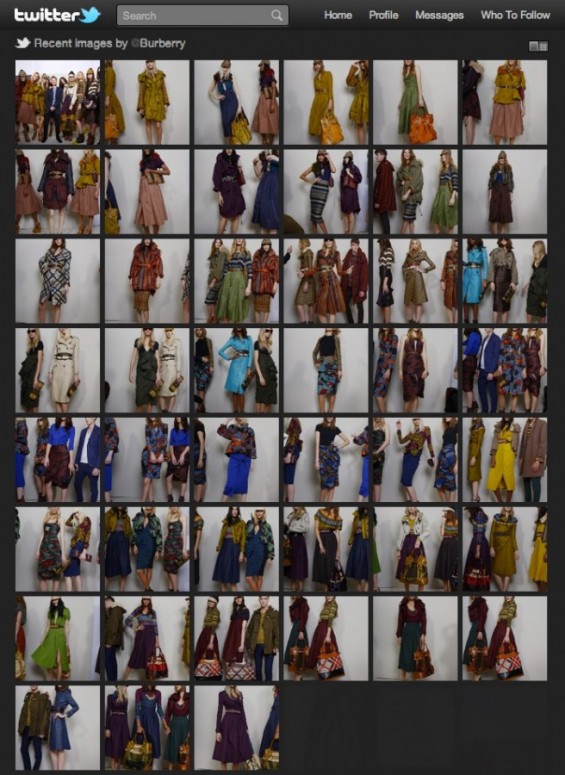 The grand finale—bronzed textured sequins falling from the sky, as an absolutely stunning collection parading in front of us one last time. Christopher Bailey, you out did yourself!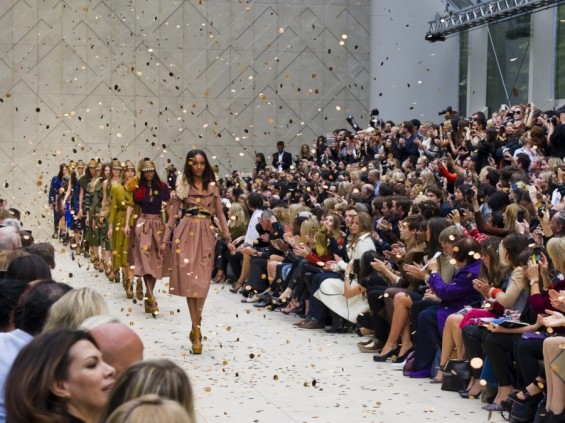 Check out the complete collection below…