London's Royal Park of Kensington Gardens—a truly regal stage—inspired a breathtakingly surreal setting for the Burberry Prorsum Womenswear A/W 2011 fashion show held on Monday, February 21.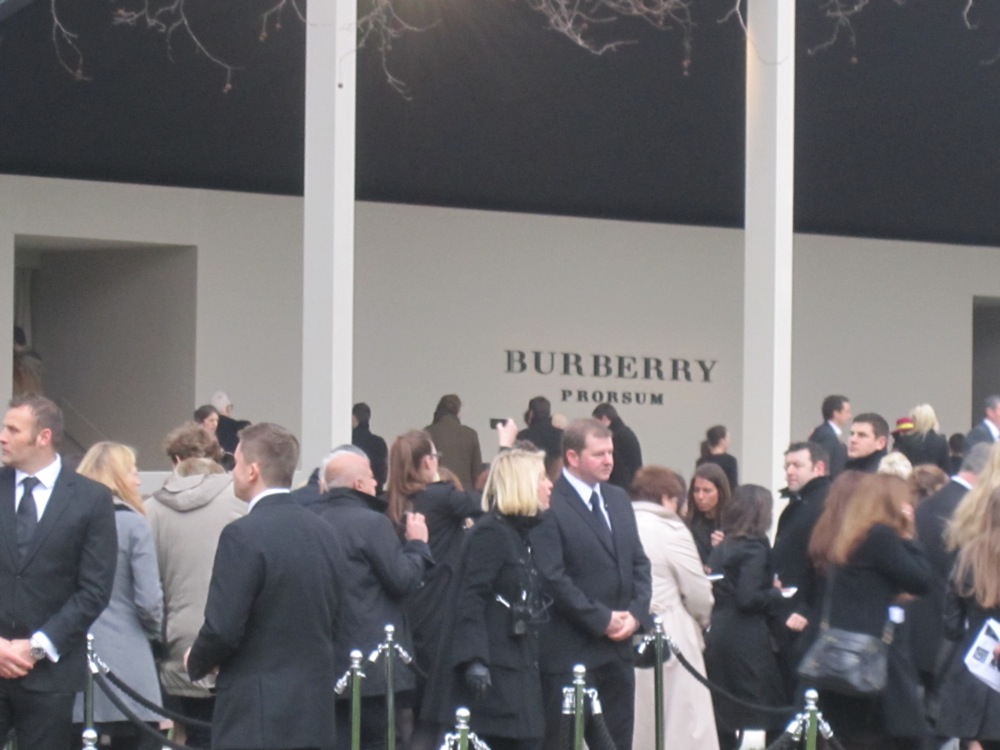 It was a star-studded event attended by over 1,000 guests! Anna Wintour with her perfectly coiffed bob, sat front row opposite Alexa Chung, Rachel Bilson, Kate Bosworth, Douglas Booth, Stella Tennant and Mario Testino. Also gracing the show were Samantha Cameron, Daisy Lowe, Alex Watson, Julia Restoin-Roitfield, Lily Donaldson, Poppy Delevigne, and Duran Duran (Nick Rhodes and Simon Le Bon).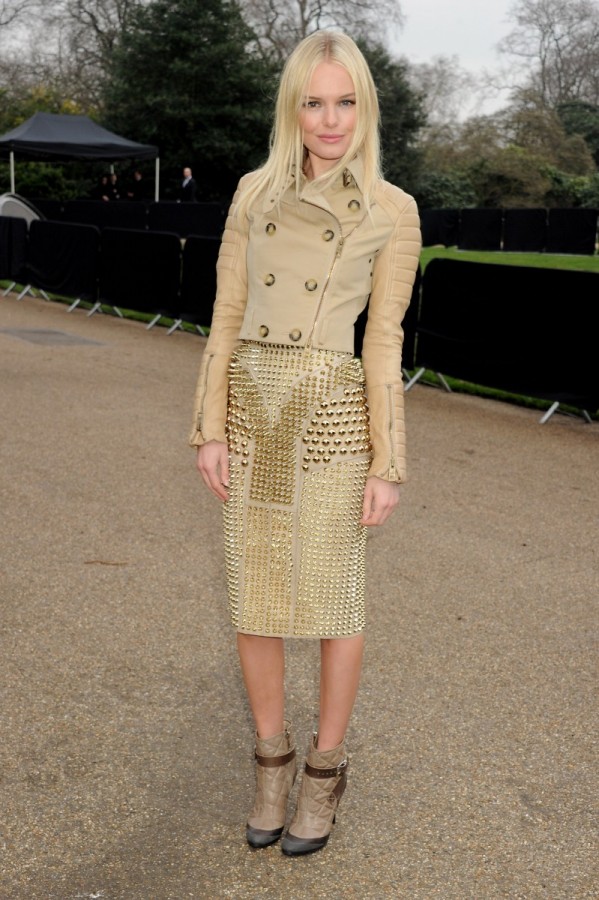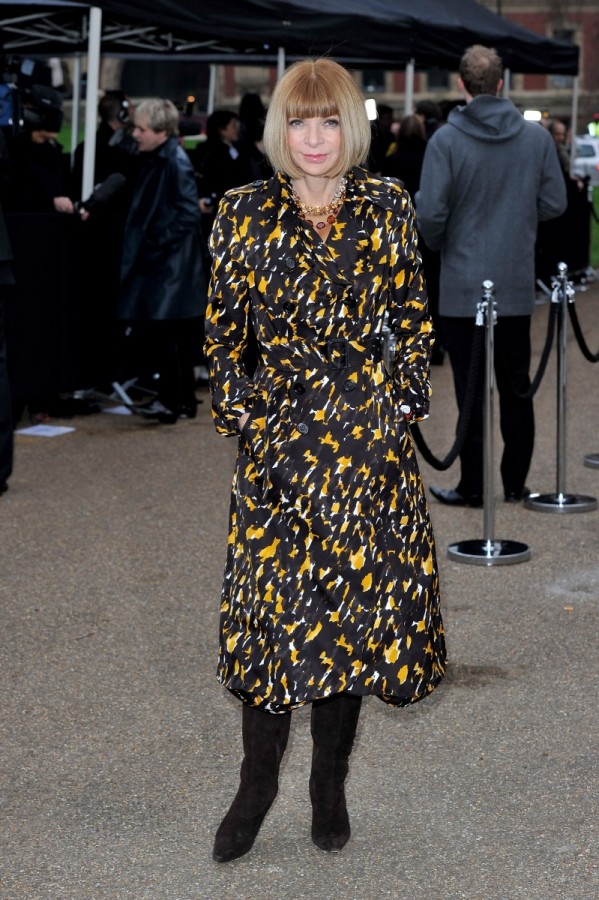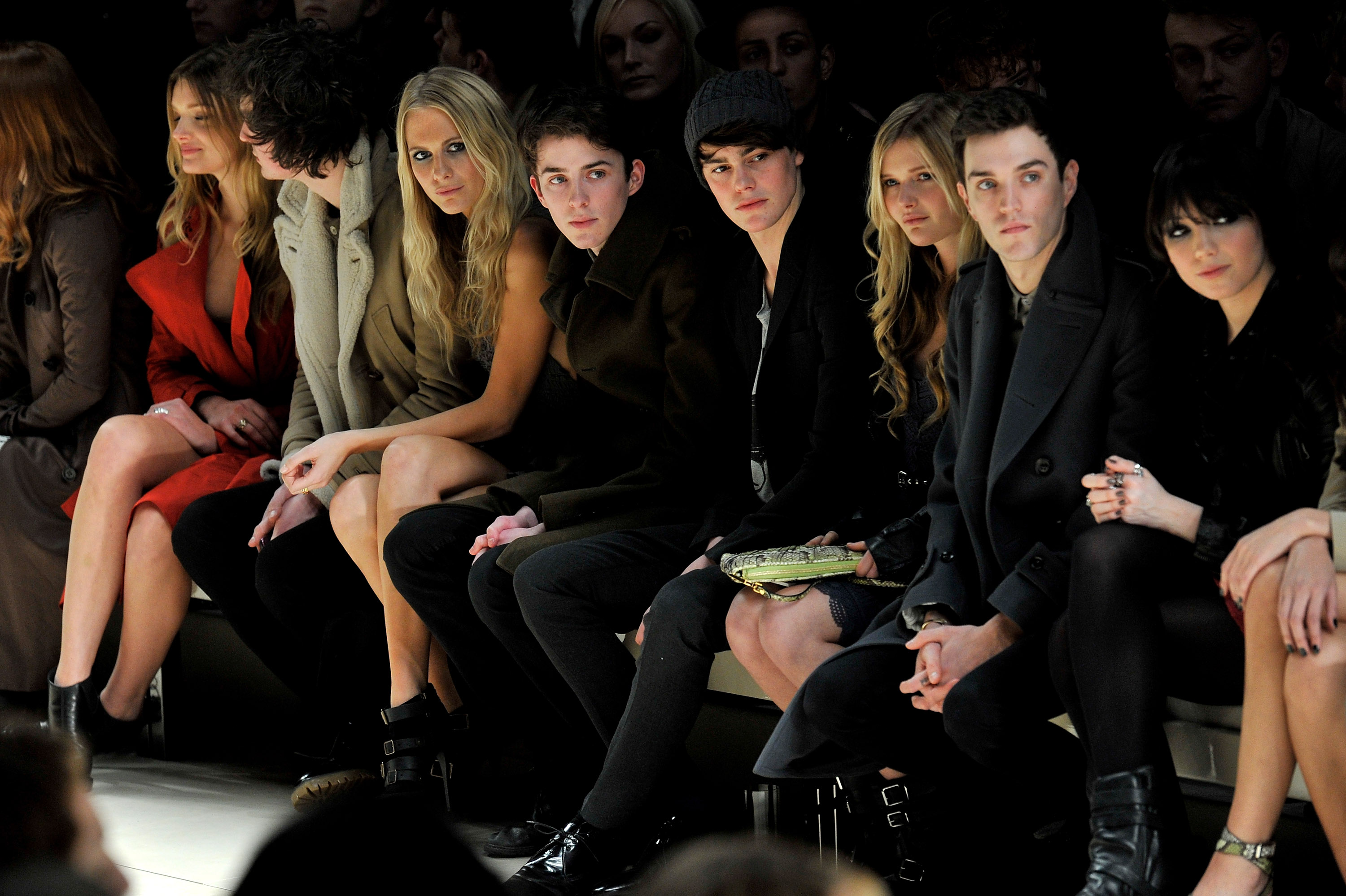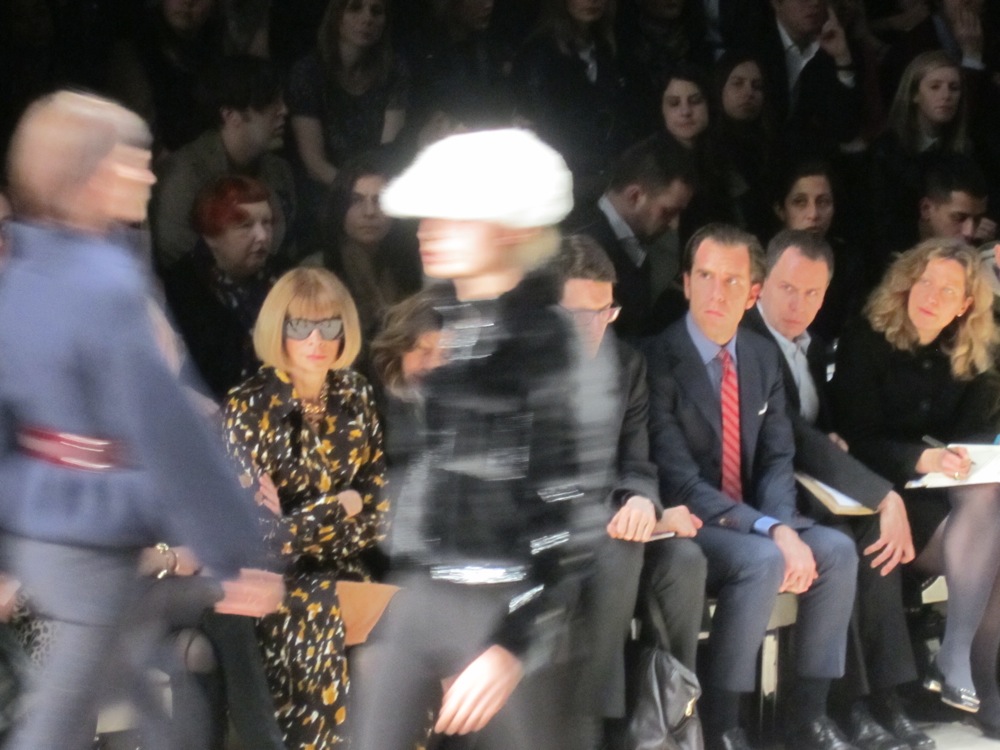 As the lights dimmed, and Lesley Gore's "You don't own me" began to play, the energy in the massive tent was infectious. Stunning models adorned in signature white/black fur caps strutted their way down the luminous white runway in an abundance of beautiful clothes.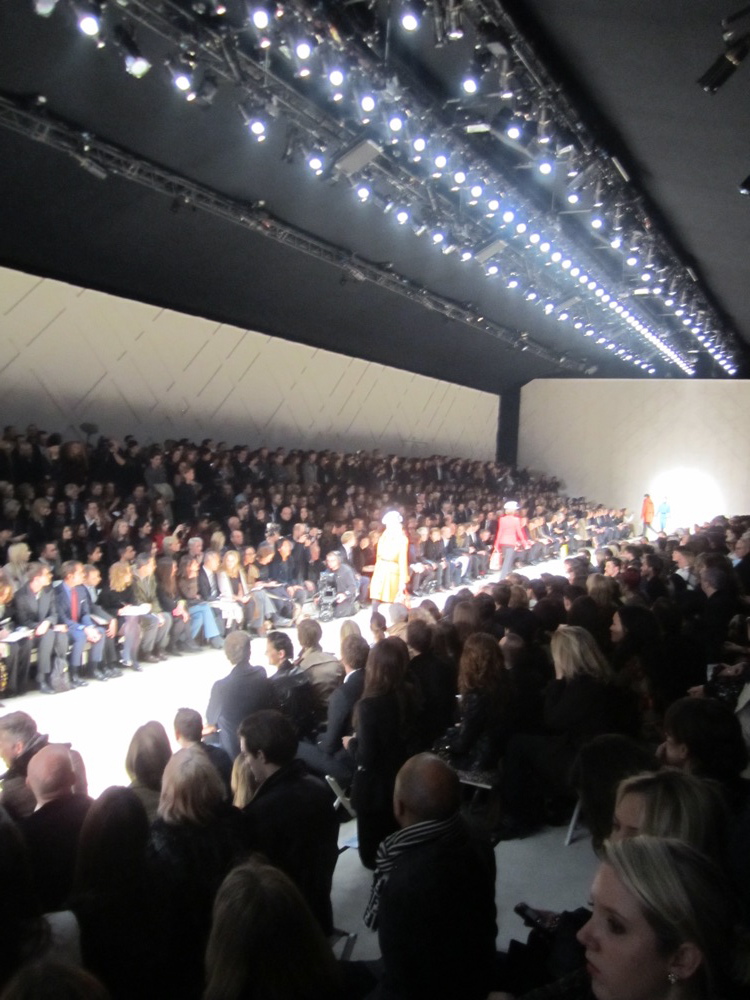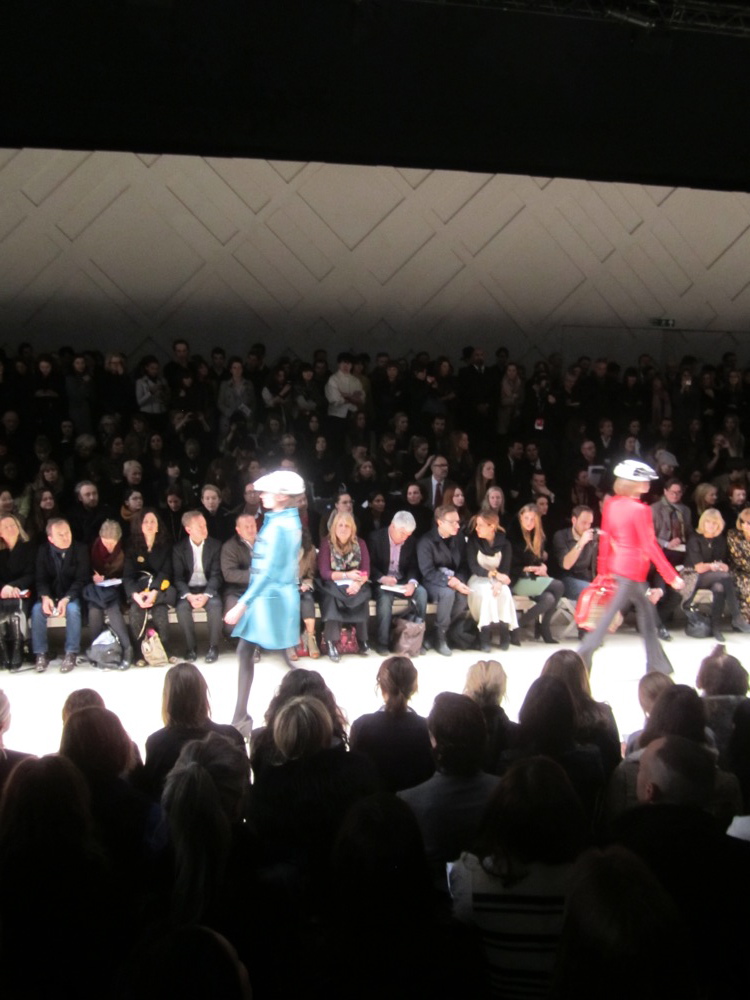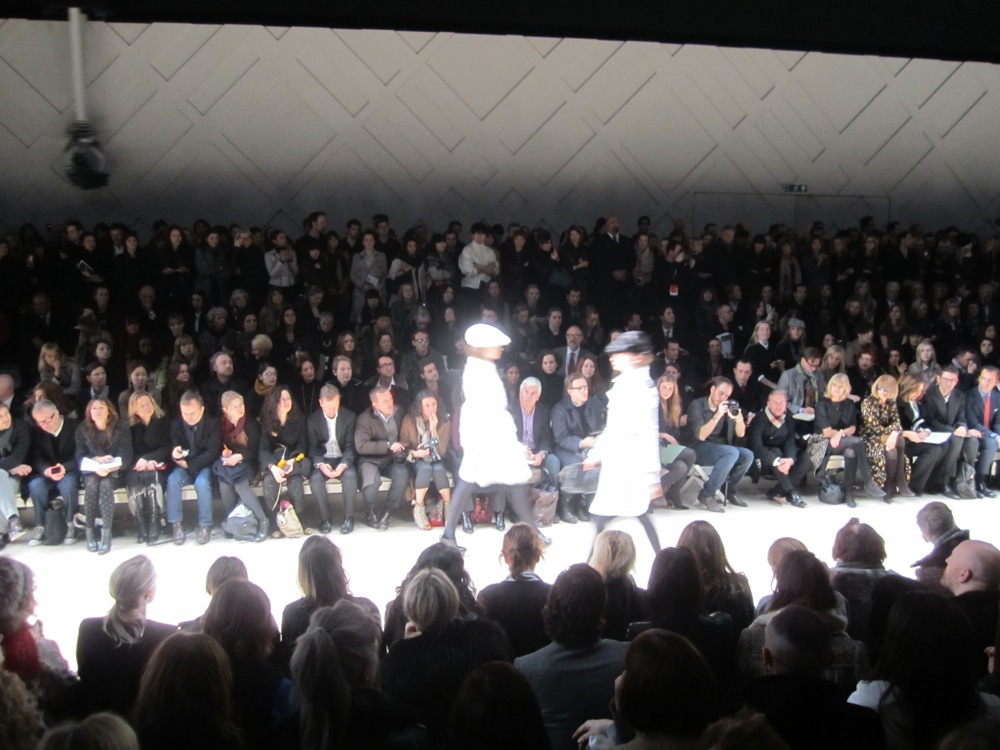 The collection, inspired by the 60's former supermodel Jean Shrimpton and the infamous British weather, was reminiscent of a chic and posh winter wonderland. It included the iconic Burberry trench in a variety of silhouettes and smoldering colors, voluminous coats and capes in bold, vibrant colors, drop-waist tulip-skirt dresses and exquisite fur pieces and coats that were as grandeur as the setting.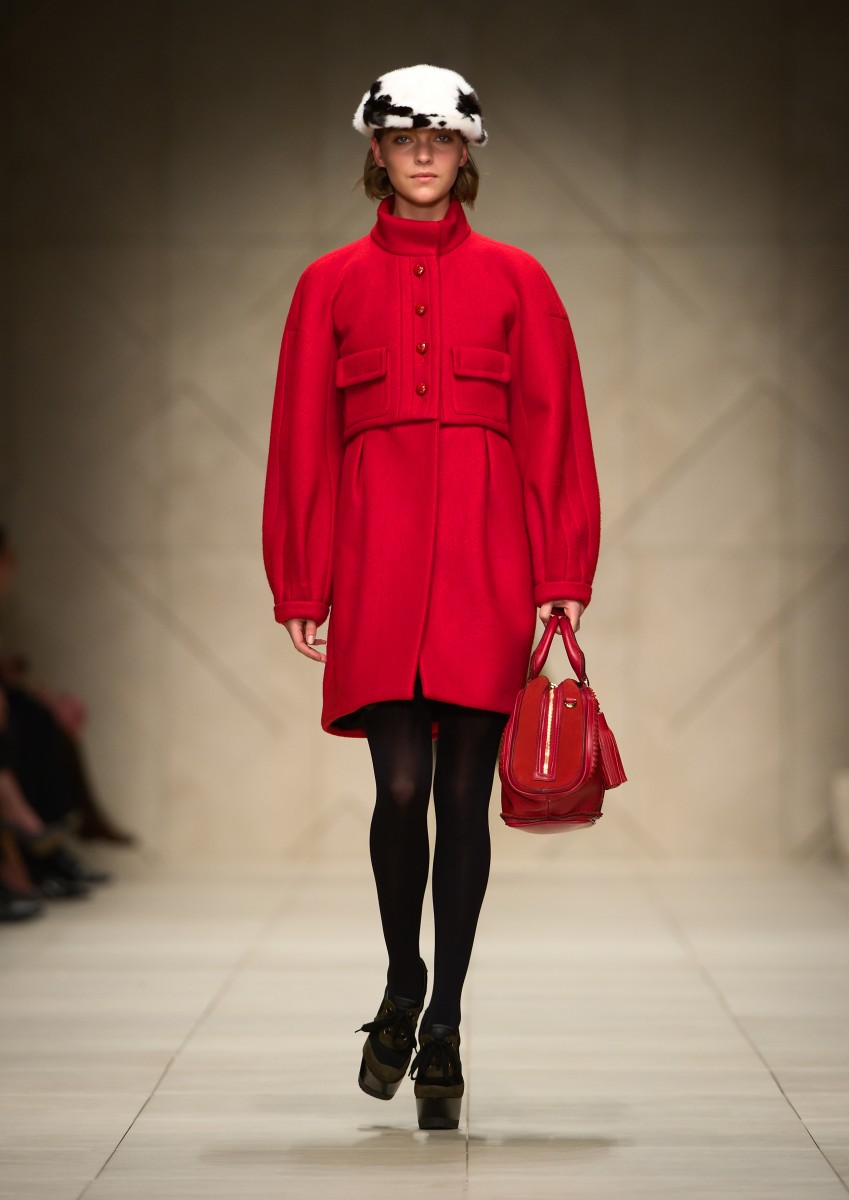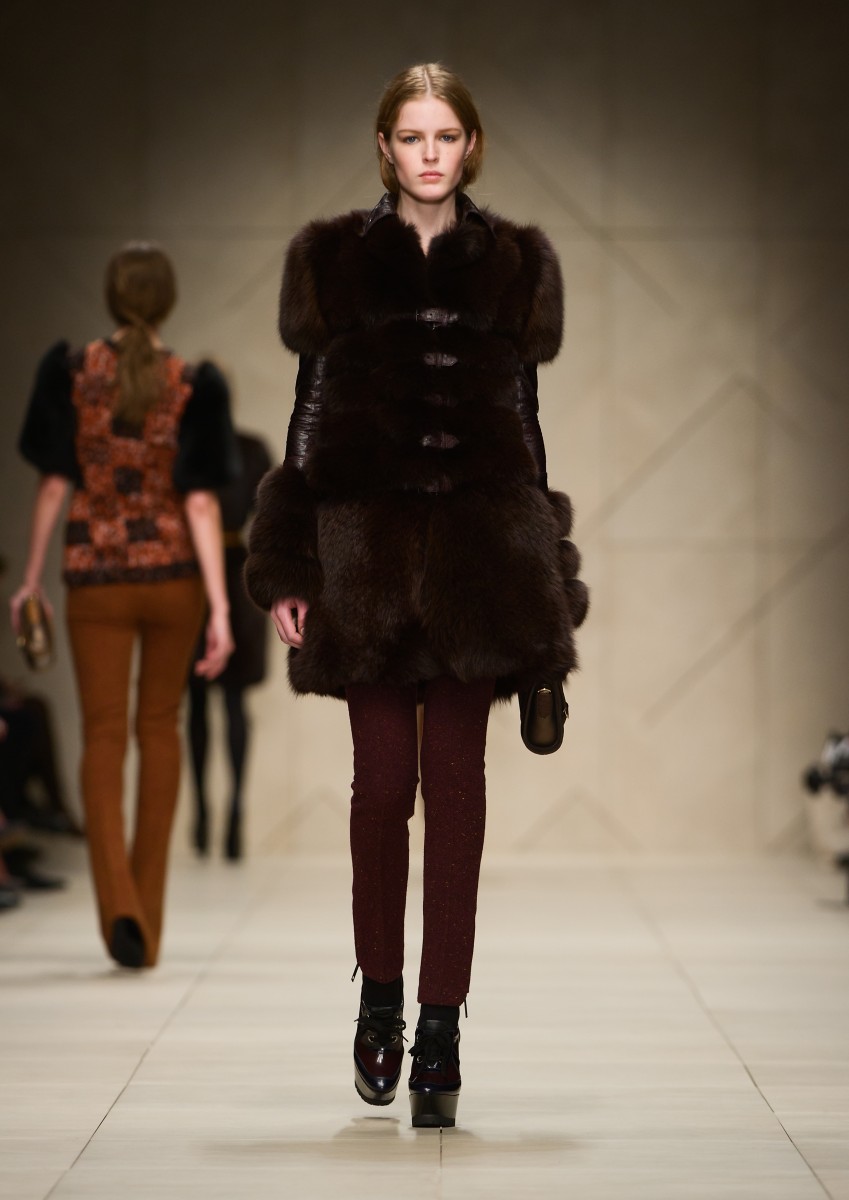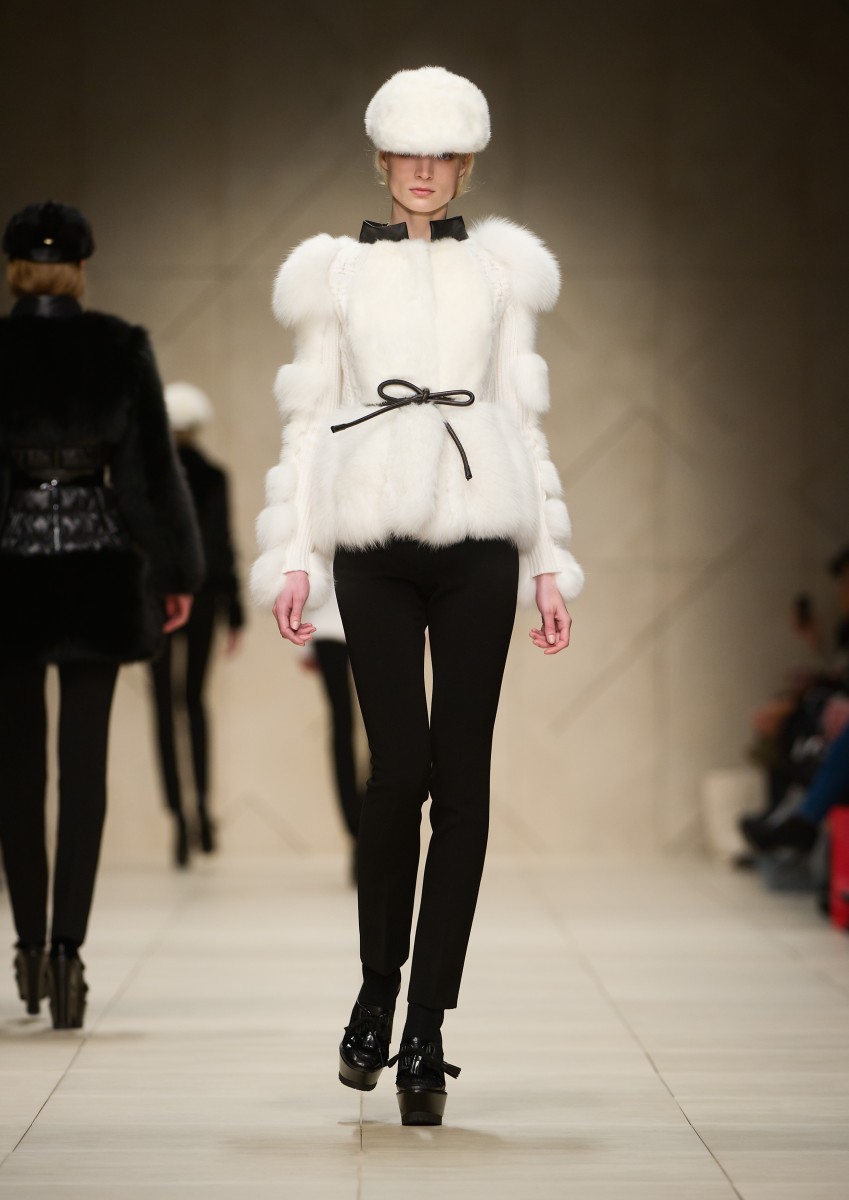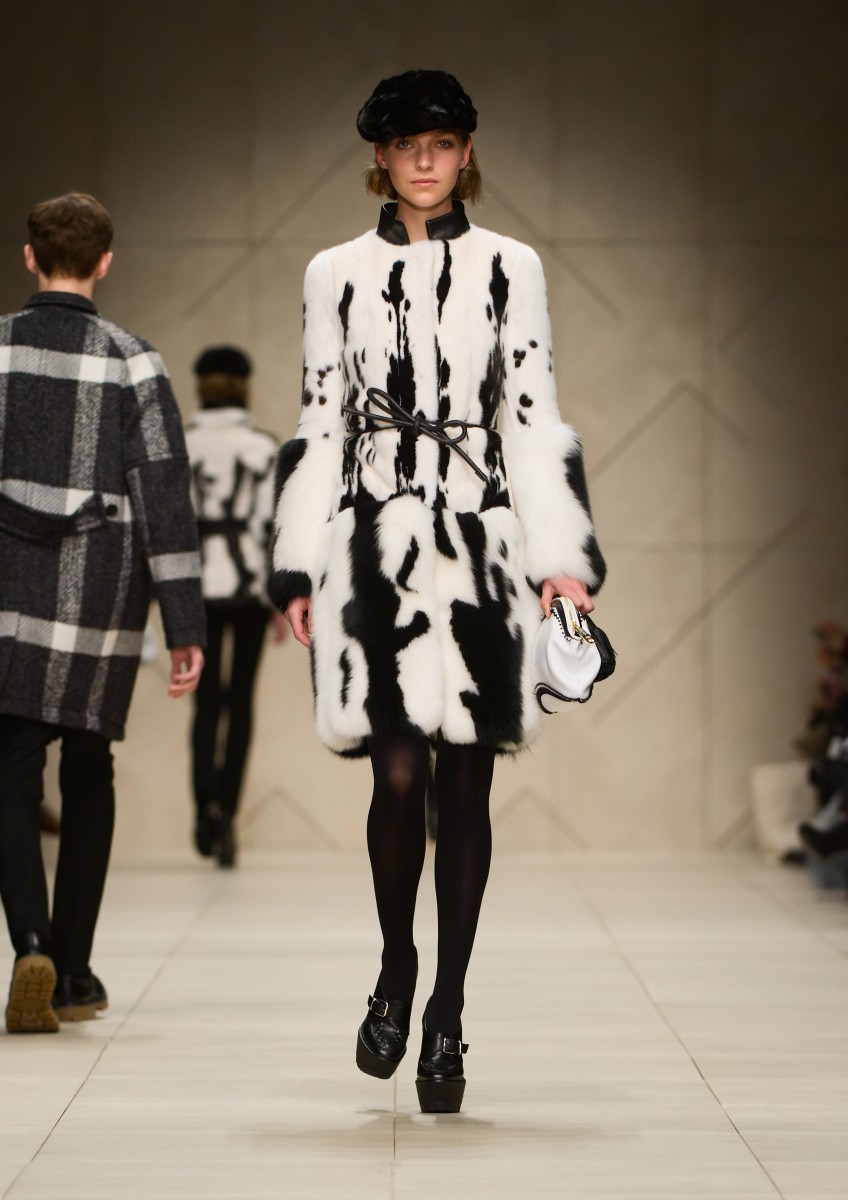 I loved the stunning mink fur officer coat, which is available to purchase via Burberry.com right now. Yep, that's right–Burberry brought the "runway to reality."  Viewers anywhere can buy the runway collection online for one week after the show.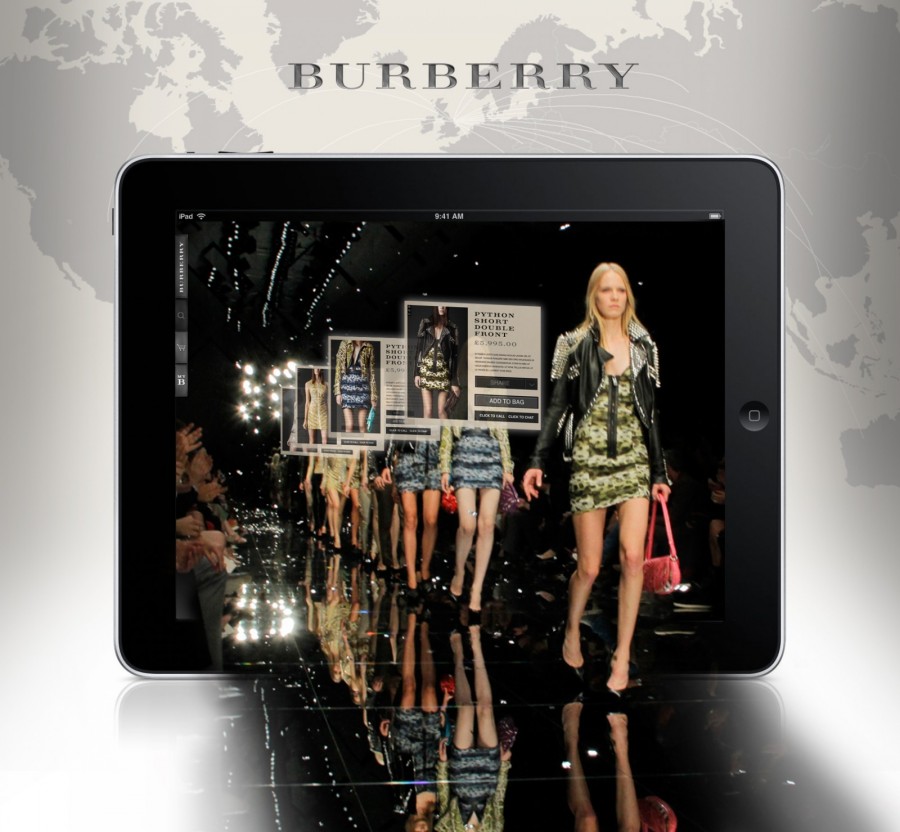 And for the grand finale… models pranced down the runway one last time in transparent cloaks to protect them from magical snow following from above. Burberry took London Fashion Week by storm. Let it snow…Let it snow…Let it snow… what an amazing show!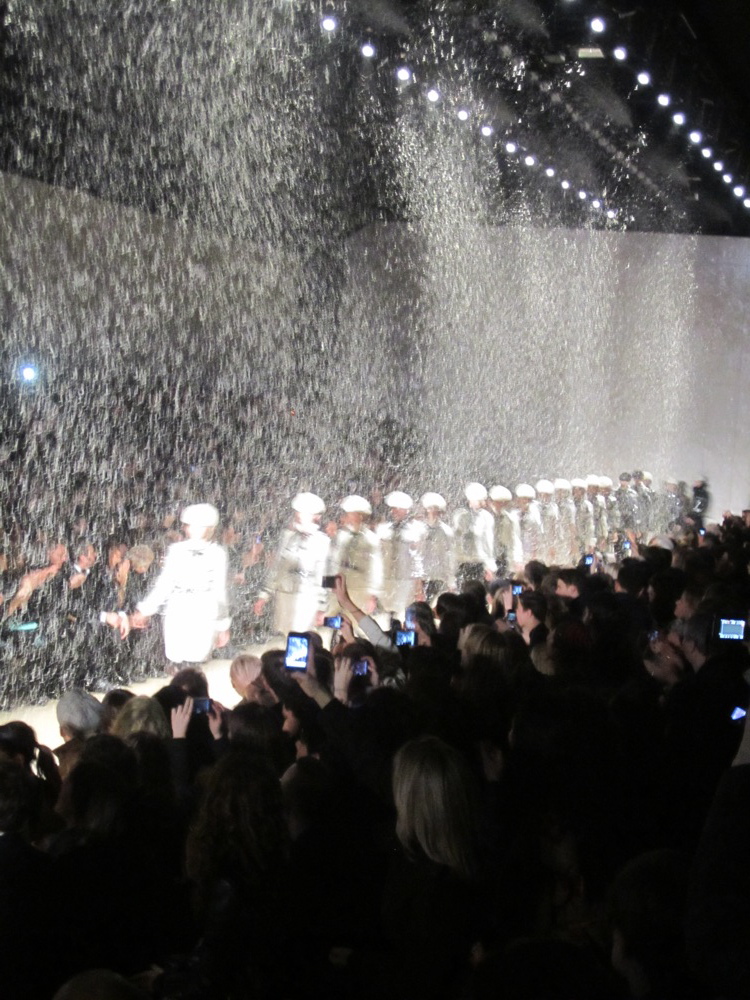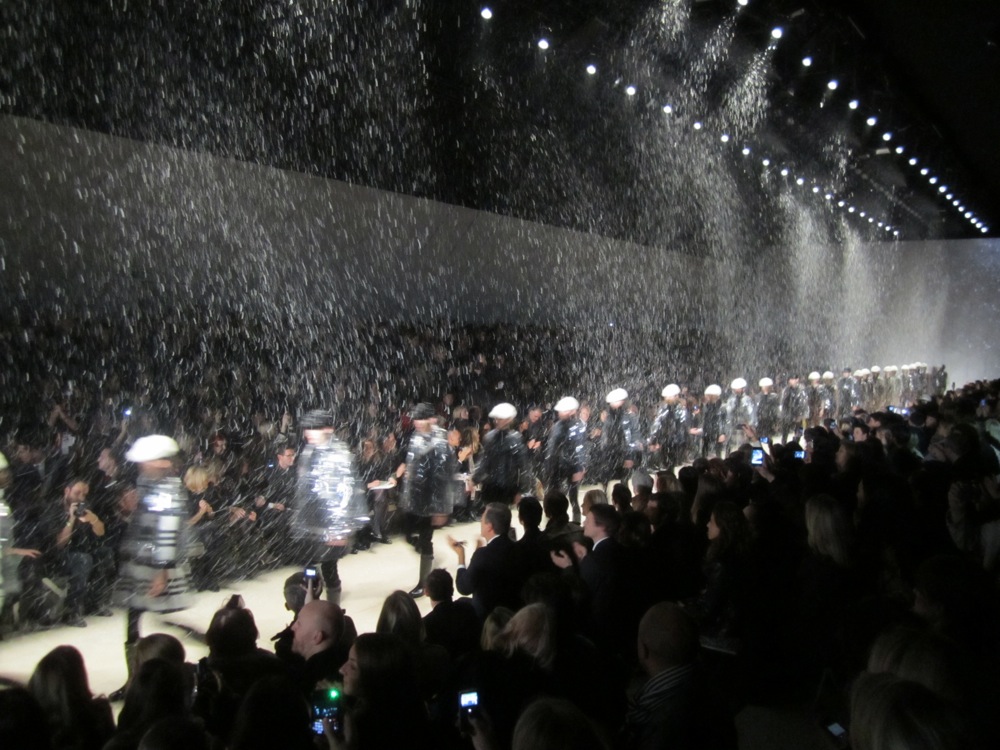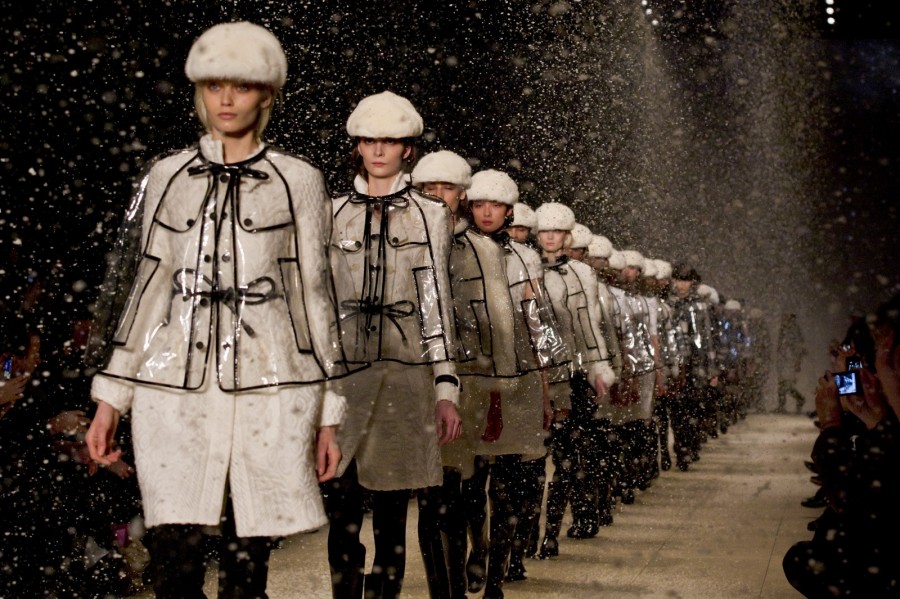 Burberry streamed its show live to over 150 countries online and at 40 live events. The 40th venue, London's iconic Piccadilly Circus, streamed the show live onto the famous 32 metre digital screen viewed by an estimated 1.2 million people a week – a first for any brand.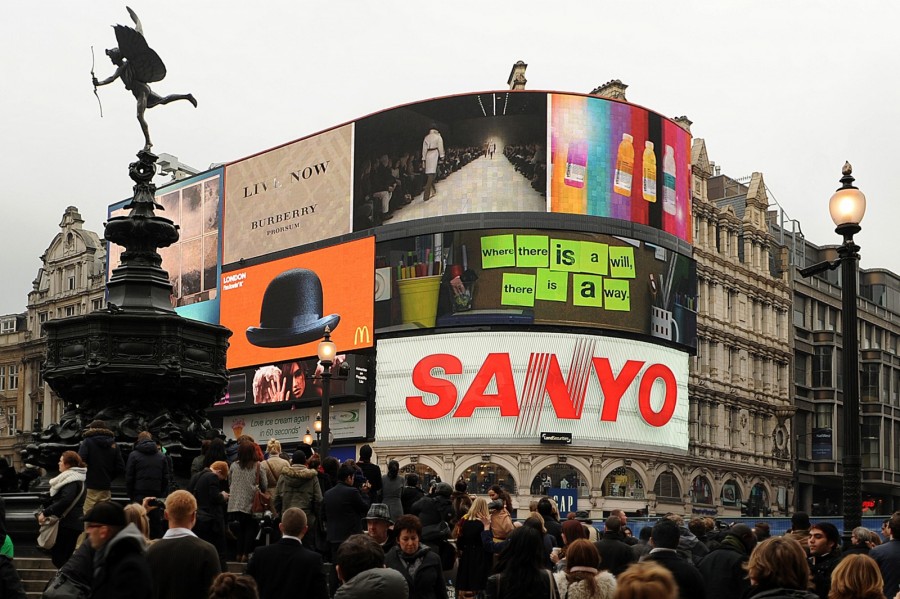 Christopher Bailey, the genius behind the line, said, "We are thrilled to be bringing the Burberry show to our widest audience yet in an immersive, interactive and entertaining experience. We have always used digital communication to deepen our connection with the customer and allow people all over the world to experience Burberry no matter where they are. Whether you are at home online, watching in Piccadilly Circus, using a mobile device or in our store in Beijing everyone will be able to feel the energy and attitude of the brand and the excitement of the show."
Listen to Christopher Bailey's video-inspirations for the AW11 collection here.
Download the music tracks from the show here using iTunes technology.
Check out the complete line below and the celebs…