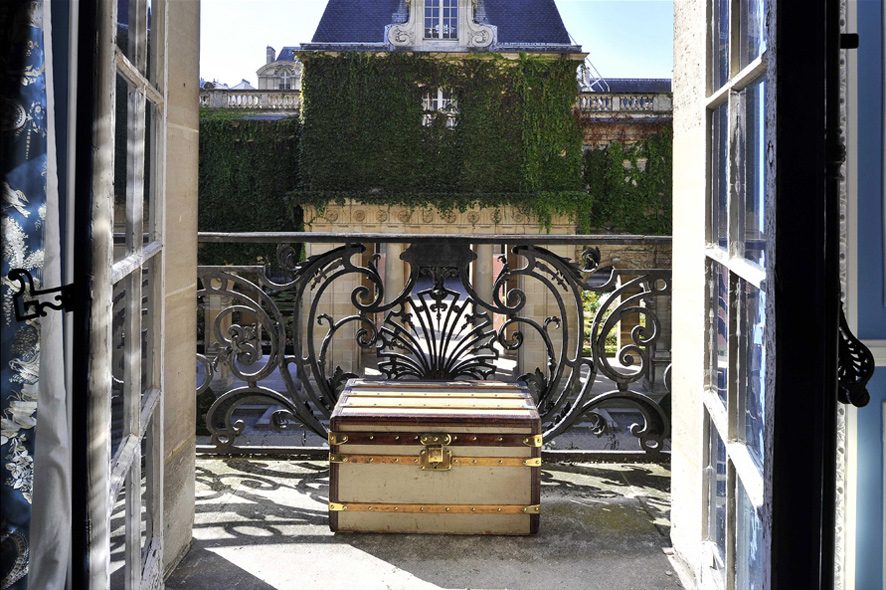 Oh to have a hand-crafted, tailor-made Louis Vuitton trunk filled with treasures and memories from my travels. A girl can dream can't she? I was transported into the luxurious world of Louis Vuitton and travel at the Voyage en Capitale – Louis Vuitton & Paris exhibition.
The Carnavalet Museum, located at 23, rue de Sévigné, is showcasing Louis Vuitton's iconic trunks, luggage and handbags in an exquisite setting. Historic pieces from the Heritage collection are displayed in a pristine backdrop. The exhibition runs from October 13, 2010 through February 27, 2011.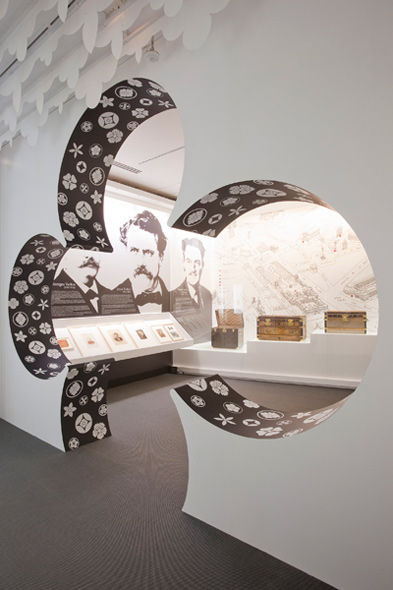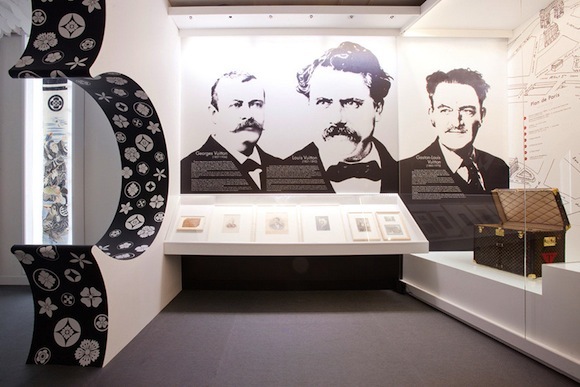 I marveled at the craftsmanship, beauty and attention to detail illustrated in each one-of-a-kind piece. Louis Vuitton began taking special orders in 1869. Can you imagine phoning Mr. Vuitton and describing your perfect travel piece—VOILA a custom-designed luxurious travel "companion" created just for you! The creativity, pragmatism and artistic ability behind these ingenious trunks was astounding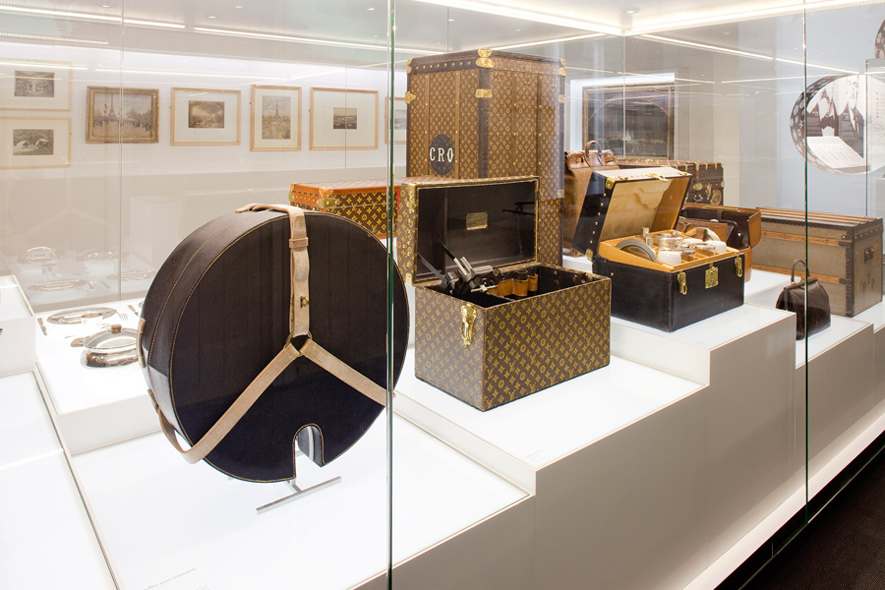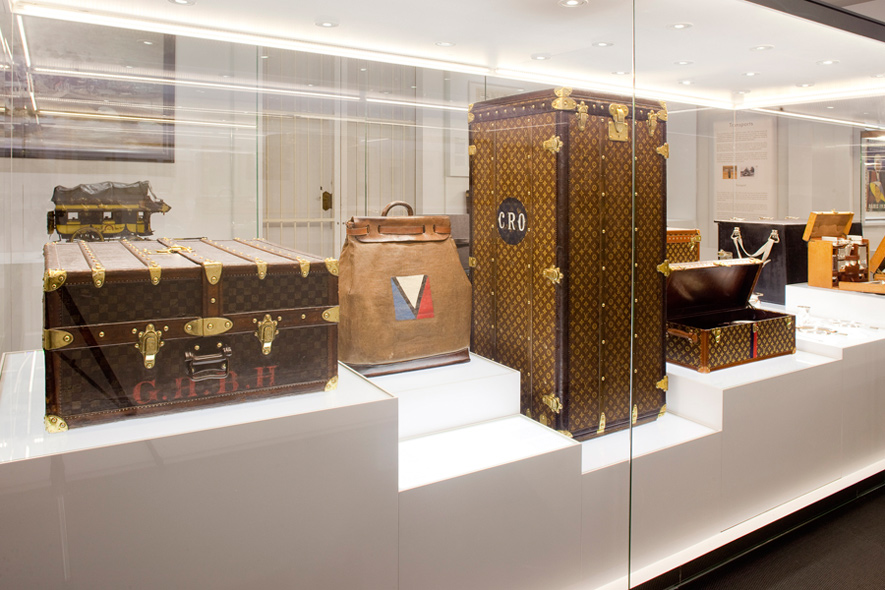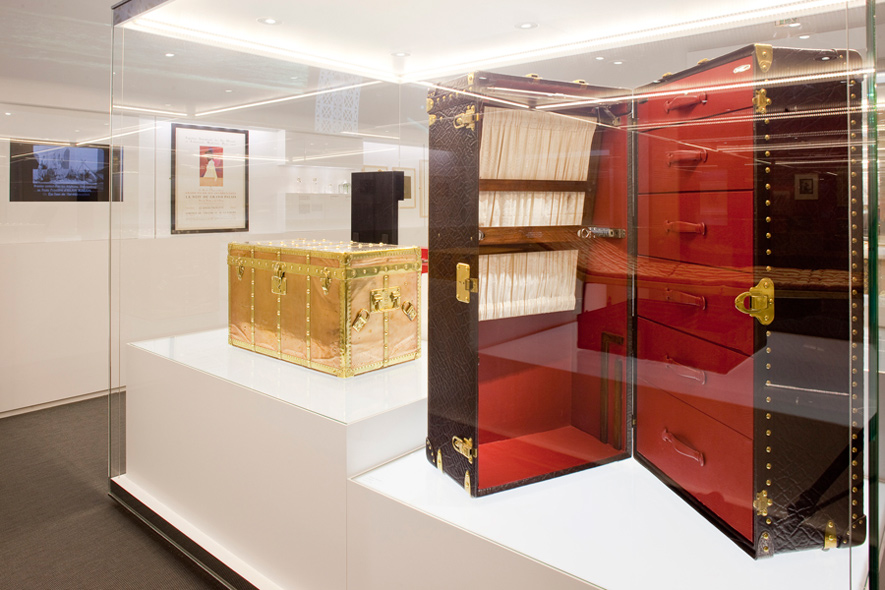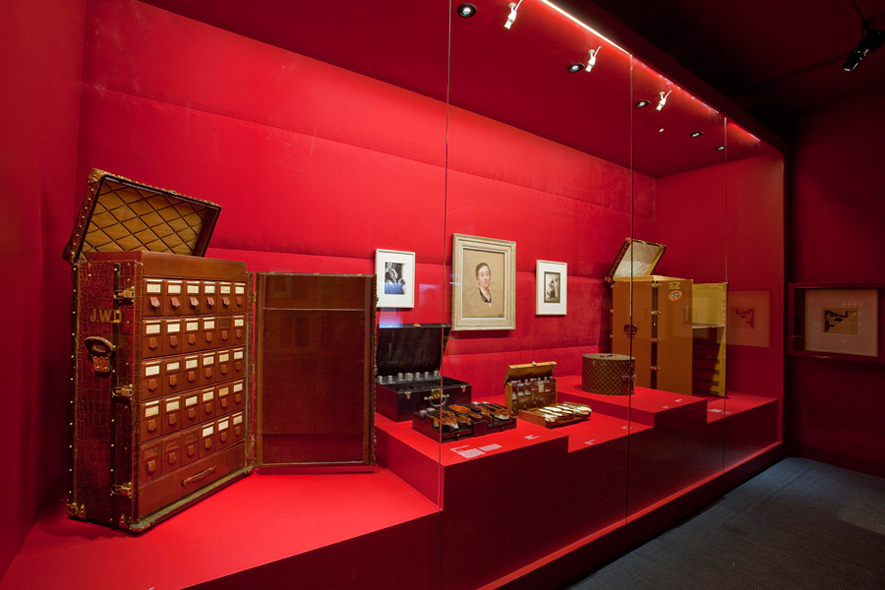 Louis Vuitton distinguished himself by making lighter cases with waterproof canvas (the Trianon canvas). The house made its first flat trunk in 1856. Louis Vuitton also made some of the first custom trunks such as the compartment trunk, bed trunk and watertight trunk. It was the first company to make its steamer with a flat top making it easier to stack on a ship or train.
Louis' son, George, created the interlocking LV initials, diamond points, stars and quatrefoil flowers. The monogram was trademarked in 1905.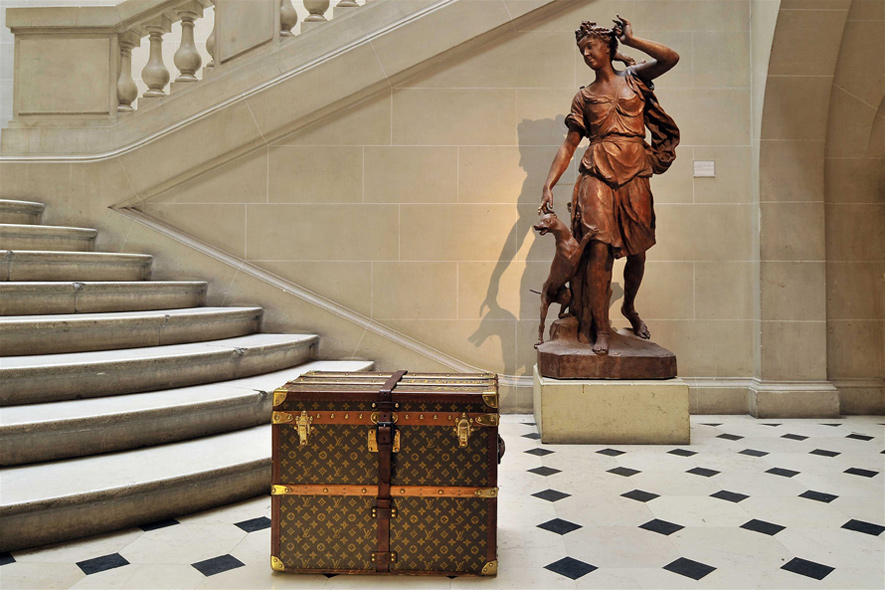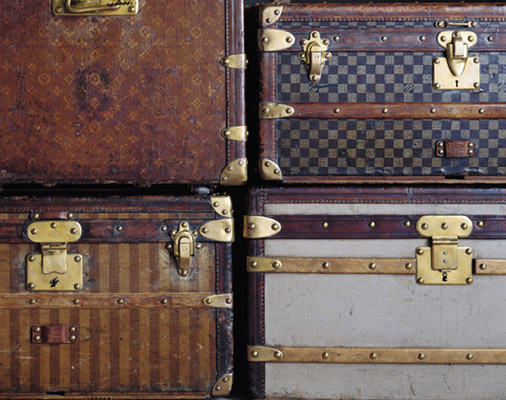 I would like to close with this statement from Patrick-Louis Vuitton, Director of Special Orders.
Here we are after a long journey of over a century and a half, on this misty October morning in Paris, a port where we have already stopped off at various docking points.
The first was located in the Opéra district from 1856 onwards, and then the Champs-Elysées in 1916, avenue Marceau in 1954 and back to the Champs-Elysées with the fleet's flagship in 2005.
You will see how much we have changed, while remaining true to our tradition, how we have adapted to all those huge machines, planes, trains, etc., remaining a constant companion always ready to serve and set off again.
Patrick-Louis Vuitton
Direct or of Special Orders, Louis Vuitton