Paris, the haute couture capital of the world, draws fashionistas from near and far. A self-proclaimed fashionista, on September 7, 2010, I had the rare opportunity to attend the Vogue Fashion Celebration Night on the famous Avenue Montaigne. American Vogue editor-in-chief, Anna Wintour, launched the original event in New York. French Vogue editor-in-chief, Carine Roitfeld, also decided to participate the next year. The event promotes fashion and luxury around the globe.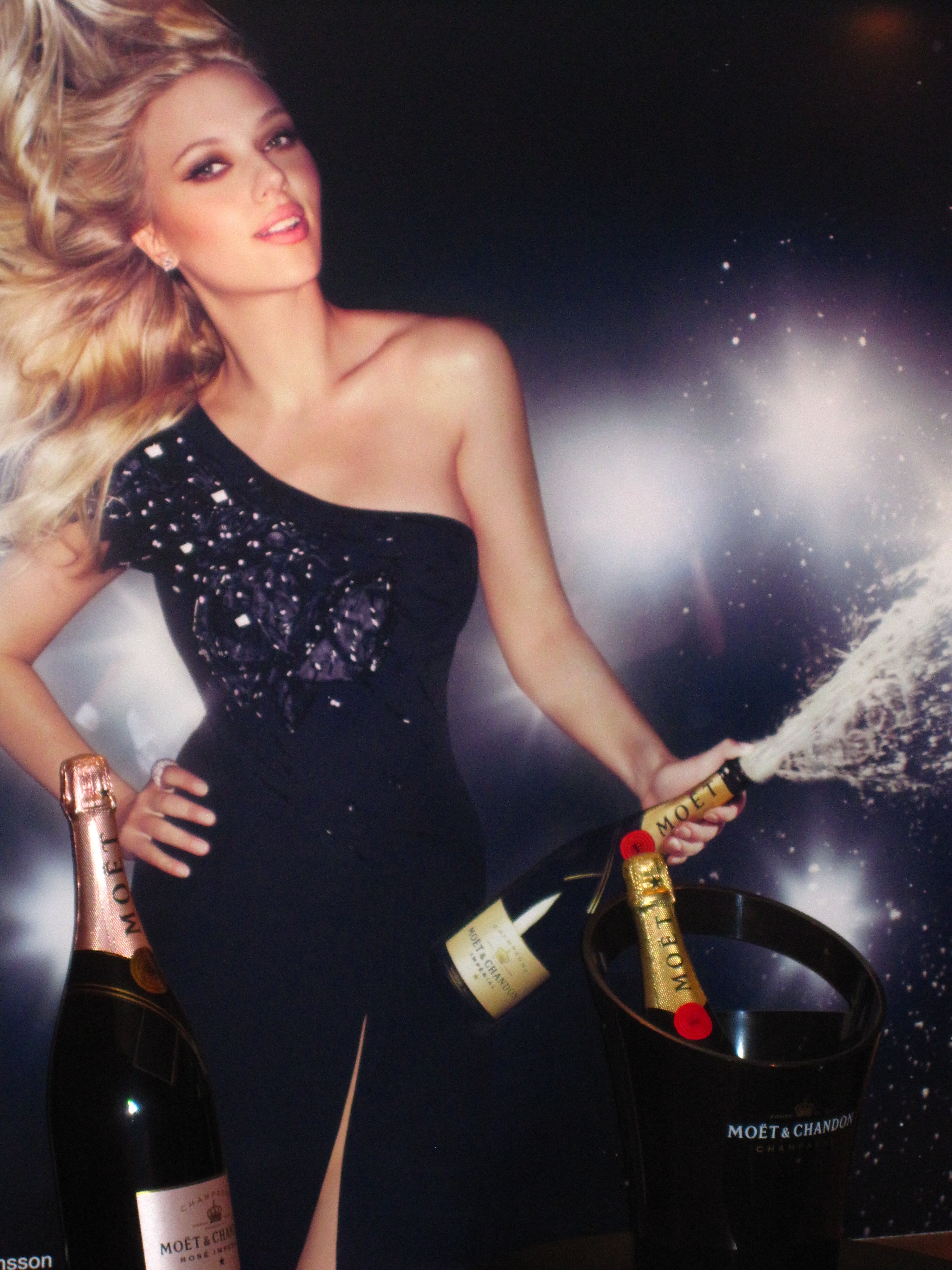 La Triangle d'Or, or the Golden Triangle, one of the most glamorous and historic areas in Paris came to life on this glorious evening. More than 60 boutiques such as, Chanel, Dior and Nina Ricci celebrated the love of fashion with dj's, champagne, celebrities and a chicness only found in Paris. On this particular night, the 'crème de la crème' of the Parisian fashion world descended upon the streets. Although I didn't see him, just knowing Karl Lagerfeld was hob-knobbing close to me was thrilling!
As I meandered through the streets with my best friend Rogena I was in awe and transported into a fantasy world of haute couture, elegance and glamour. Unfortunately, we missed the memo that we needed to look and dress like a super model to attend this glamorous event. We had only found out about the event one day earlier because we purchased the September edition of French Vogue and the invitation was inside. We went to the event straight from school. Note to self, next time—go home, put on my most sophisticated outfit and a pair of Christian Louboutins before attending the event. (Too bad I don't own a pair; I am going to change that now that I live in Paris).
What a fantastic way to start my first week in Paris, attend an incredible fashion event.