A confirmed Francophile, many of the books I have recently read highlight Parisian history, politics culture and fashion. For those of you that share my same love, I highly recommend you read Queen of Fashion: What Marie Antoinette Wore to the Revolution, by Caroline Weber.
Caroline Weber is a specialist in eighteenth-century French literature and culture, with a particular emphasis on the Enlightenment and the French Revolution. She received her PH.D. in French Literature from Yale University and her BA in Literature from Harvard University. Currently, she is the associate professor of French at Barnard. Listen to the New York Times book review podcast with Caroline Weber.
Caroline Weber's scholarly book, Queen of Fashion, is endlessly fascinating to me. In it, she describes the volatile interplay of fashion and politics during Marie Antoinette's reign. She also demonstrates the importance fashion had on French politics and culture and offers insights into the role style and fashion played in Marie Antoinette's fate.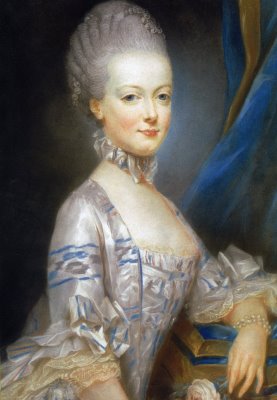 Queen of Fashion paints a rollicking account of a defiant queen, frivolous, politically audacious, and sadly, inevitably doomed. A queen whose illustrious fashions would bring the fabric of change before France. Weber does an excellent job of explaining the political controversies that Marie Antoinette's clothing provoked.
Marie Antoinette's refusal at 14-years old to wear her whalebone corset threatened the Bourbon-Hapsburg alliance. She was blamed for France's moral decay, financial bankruptcy and the blurring of class lines. According to Weber, the paradox of her tragic story is that "fashion—the vehicle she used to secure her triumphs—was also the means of her undoing."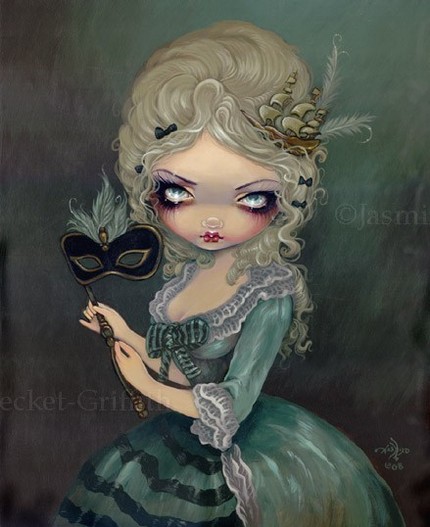 Marie Antoinette's flair for fashion ultimately led to her tragic and untimely death. As Weber so brilliantly said, "The queen's fashion obsession wasn't about narcissism and frivolity but self-assertion; even at the guillotine she controlled her image with a radiantly white ensemble."
She embraced her death the way she embraced her life, courageously, valiantly and recalcitrantly. At the age of thirty-seven, stripped of all royalness, the guillotine waiting, Marie Antoinette in all white, triumphantly and gallantly marched to her death.