Monte Carlo, the principality of Monaco, sits a-top the majestic rock of Mont Des Mules, overlooking the pristine Mediterranean Sea. Luxury, sophistication, opulence and grandeur define this famous destination.
What better location than the world capital of luxury, to host the first ever exclusive event dedicated to nightlife and fashion: The Monaco International Clubbing Show (MICS) and the Monte Carlo Fashion Forum (MCFF).
MICS, was held on Thursday, November 11, through Saturday, November 13. The magnificent Grimaldi Forum, a state-of-the-art cultural exhibition center, was transformed into the world's largest nightclub.
From 2 p.m. to 9 p.m. the Grimalid Forum hosted 12,000 square meters of exhibitions, activities, conferences and networking events related to nightclubs, bars and restaurants. Each brand and venue showcased the latest and greatest nightclub innovations to an international panel of buyers. In order to meet every clubbing establishment's needs lights and sound, architects, premium alcohol and energy drinks were present to provide answers and innovative solutions.
Located at the heart of the main exhibition was the "Premium Club." Over 100 of the most prestigious alcohols, international nightlife brands and venues created intimate settings to network and sample their avant-garde cocktail concoctions. It was a provocative scene, the most illustrious brands mixing with the omnipresent buzz of dance music in a club-like setting.
The mini venues were awe-inspiring and chic. Whether floating away on a white cloud in the Belvedere and Moet & Chandon cloud room or sipping vanilla rum in Pink Pigeon's feathery haven to drinking a smooth martini in Greygoose's swanky blue room or stylishly sipping Fashion TV's vodka there was something to tantalize every clubgoers and music-lovers taste buds!
And that was only the beginning! Every night from 9 p.m. to sunrise MICS transformed Monaco into the center of the clubbing universe. Renowned DJs from all over the world including the United States, Ibiza, Dubai and Russia took you on a magical journey from dusk until dawn. Bob Sinclar, Dimitri Vegas & Like Mike, Chuckie and Boys Noize amongst others had the crowd on their feet with their heart-pumping beats all night long.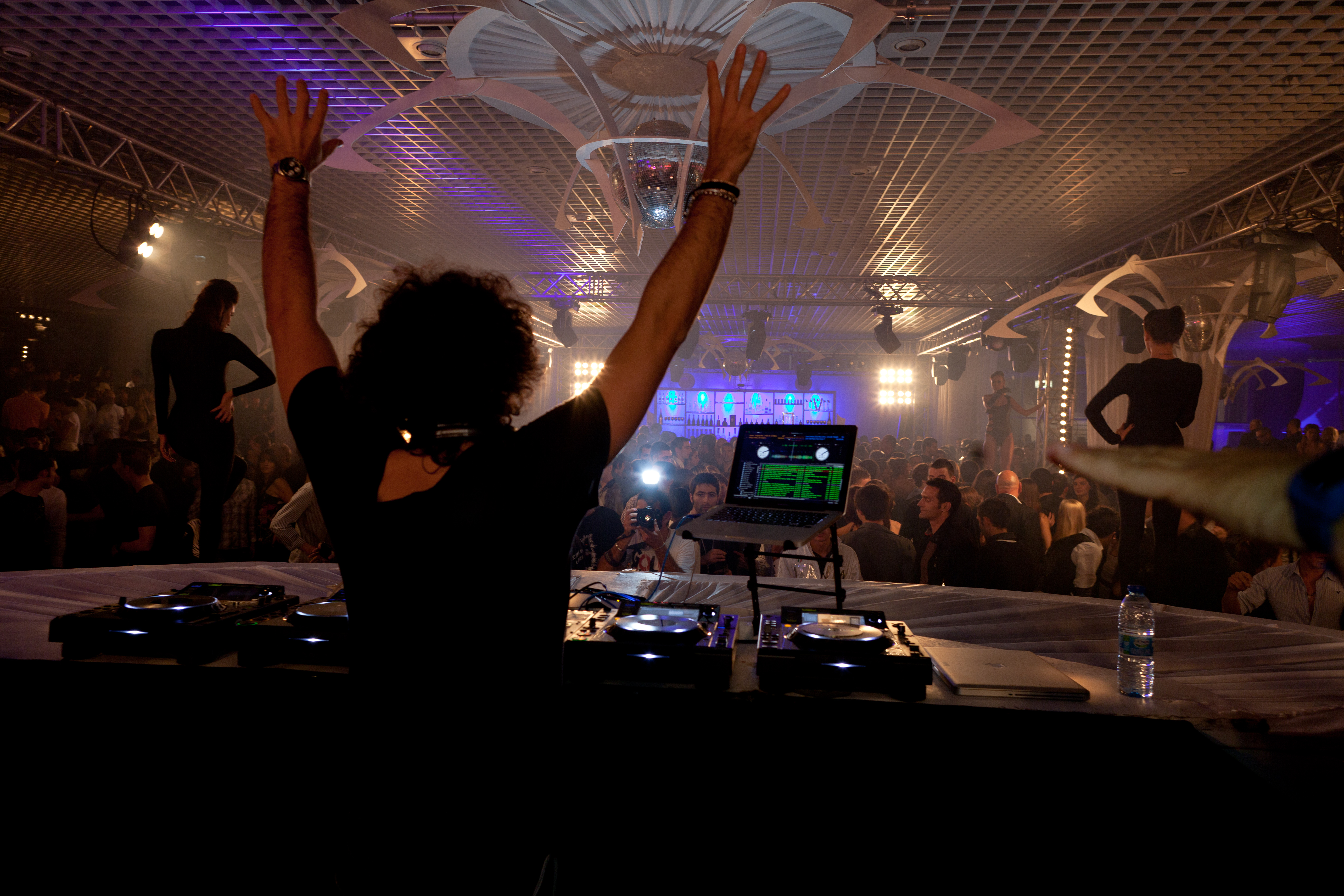 A nightlife extravaganza, an avant-garde fashion forum and an international jetsetter location, MICS you put on an extraordinary event!
Check out the incredible pictures taken by Maarten in't Groen of GreenPictures.