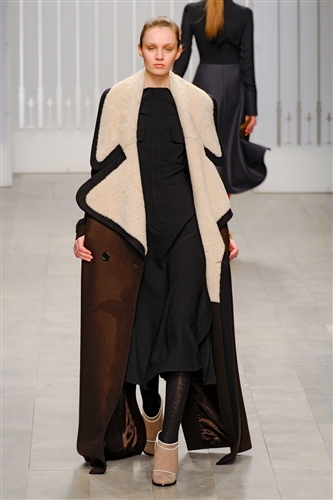 Established in 1884, Jaeger London is a fashion house steeped in tradition. The luxury British brand is renowned for designing contemporary, innovative and modern pieces. Some of London's biggest names—Madonna, Kylie Minogue and Kate Moss can be seen wearing articles from this classic line.
Winter coats played a leading role in the collection. Stuart Stockdale explored dramatic lengths and diverse textures from cropped jackets to maxi-length coats. Stockdale showcased classic silhouettes in rich, vibrant colors that highlighted femininityin a minimalistic way. He paired jewel-coloured silks and satins with jet black creating a modern evening elegance.
For all you "The City" fans, Olivia Palermo was sitting front-row-center looking quite fashionable.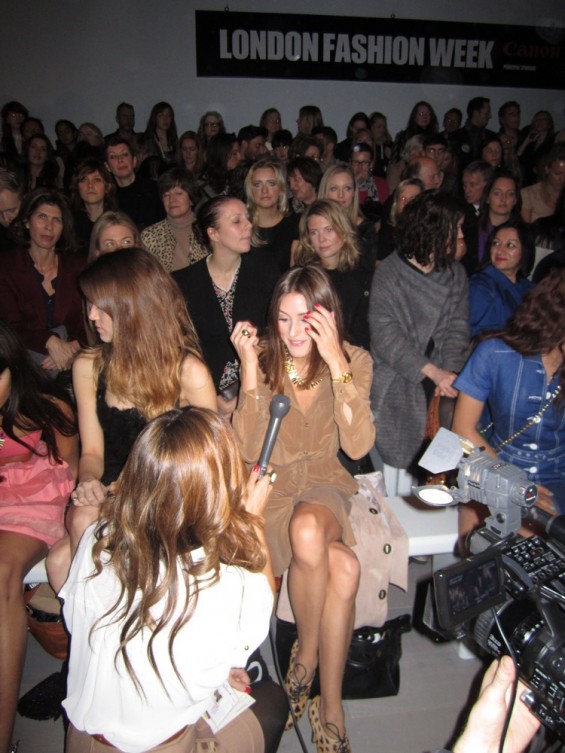 My Favorite Looks: "The great winter coat" stole the show. Overstated lapels, dramatic lengths, colour-blocking and intriguing proportions—I can't wait to cozy-up in one of Jaeger's sumptuous winter coats come autumn.